A hallmark of any world weary traveler's trip to Japan should be a stay in one of the thousands of capsule hotels, almost as symbolic of Japan as riding the bullet train, eating sushi or hiking Mount Fuji. I booked mine on Hostelworld.com and checked in after an afternoon spent searching for an oversized robot.
Capsule hotels are a fairly recent invention, the first one having opened in 1979. Since then, the trend hasn't caught on outside Japan, presumably due to the extremely high standards of other first world countries, who aren't satisfied unless their rooms come with a mini-fridge overflowing with bottles of sparkling mineral water. Capsule hotels are mainly used by businessmen traveling between cities, people too drunk to make it home safely, and of course, the ubiquitous backpacker.
As in most Japanese guesthouses, I slipped on a pair of indoor sandals provided by the hostel before I was allowed upstairs to the capsule zone. Upon entering, I feasted my eyes upon a dimly lit corridor that looked like a kind of futuristic android morgue. Instead of walls, small sleeping stations were stacked in twos and lined the corridor front to end. I located my capsule and raised the curtain so I could crawl inside.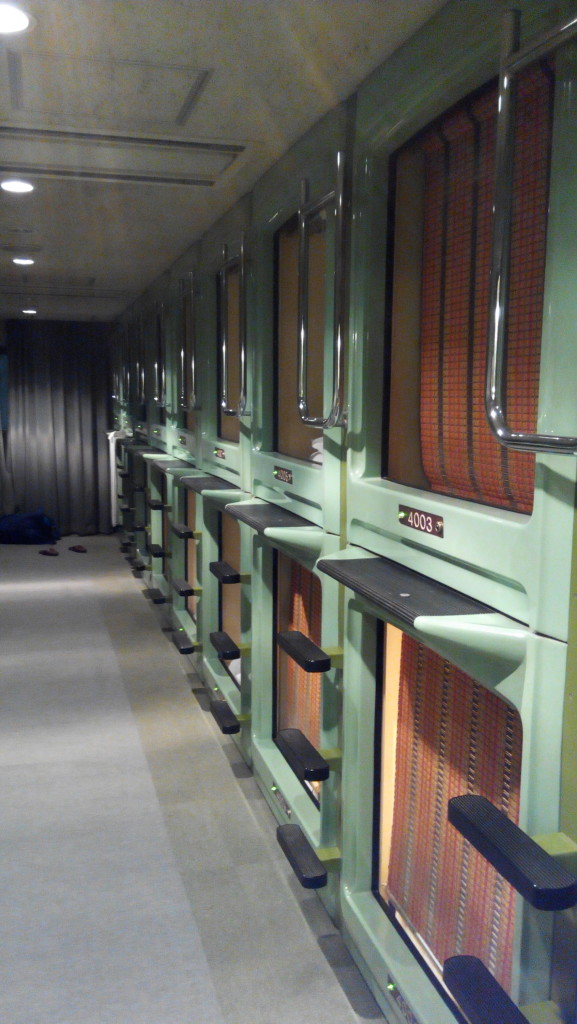 I was gobsmacked. It was nothing like I had imagined. The Japanese cleanliness test had been passed as the sheets and pillows were as milk white as the day God made them. But that wasn't what I was in awe at. As I walked around on my knees to get a feel for my home for the next few days, my head never once touched the ceiling. At just over six feet tall, I felt I had found a diamond in the rough land of space-efficient Tokyo, where most things are just big enough, rarely bigger, than they need to be. It was shockingly spacious, and what's more, there was still room between my feet and the end of the bed! My fears of developing claustrophobia quickly evaporated, and I lay down to soak in my surroundings. It was actually more spacious than my bed in the last hostel I stayed in, which in retrospect isn't saying much because that bed set the record for smallest bed I've ever slept in.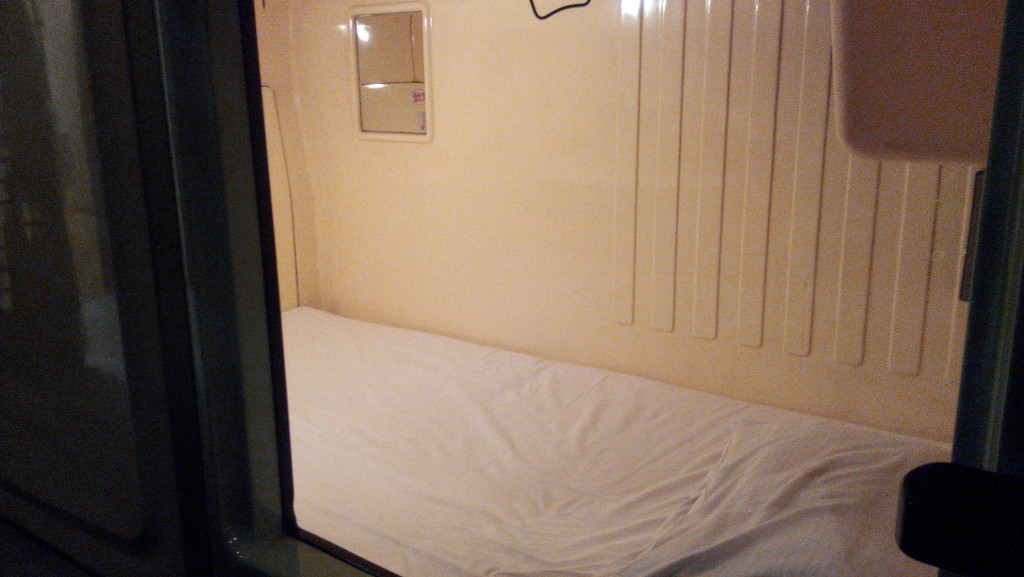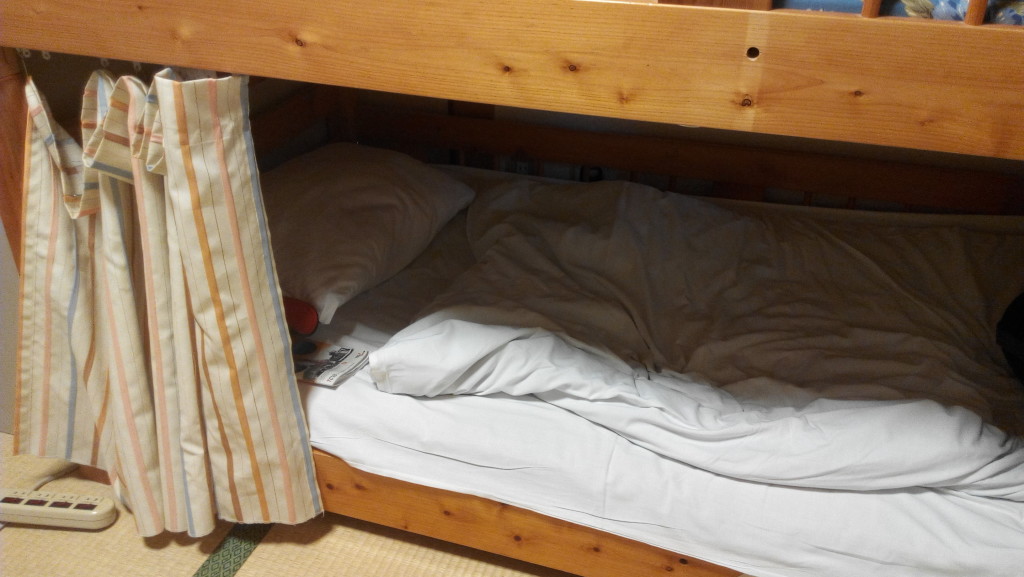 For entertainment, there's a tiny television suspended in a little nook above the end of the bed and a radio to the side of the pillow, though you have to pay to use them. There was so much I still needed to see in Tokyo anyway that although the allure of watching a Japanese game show was strong, I figured I'd save my coins for a subway ticket instead.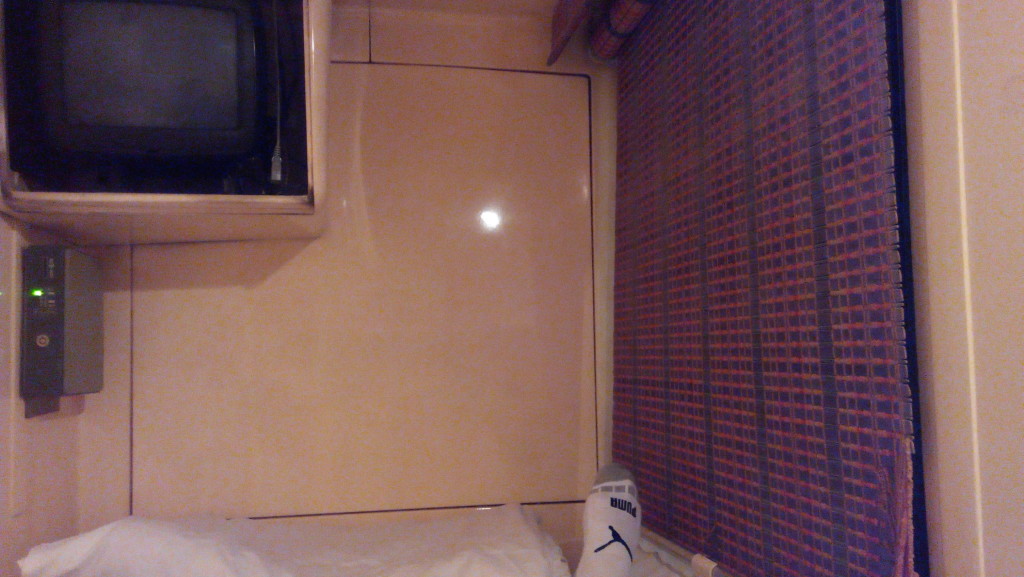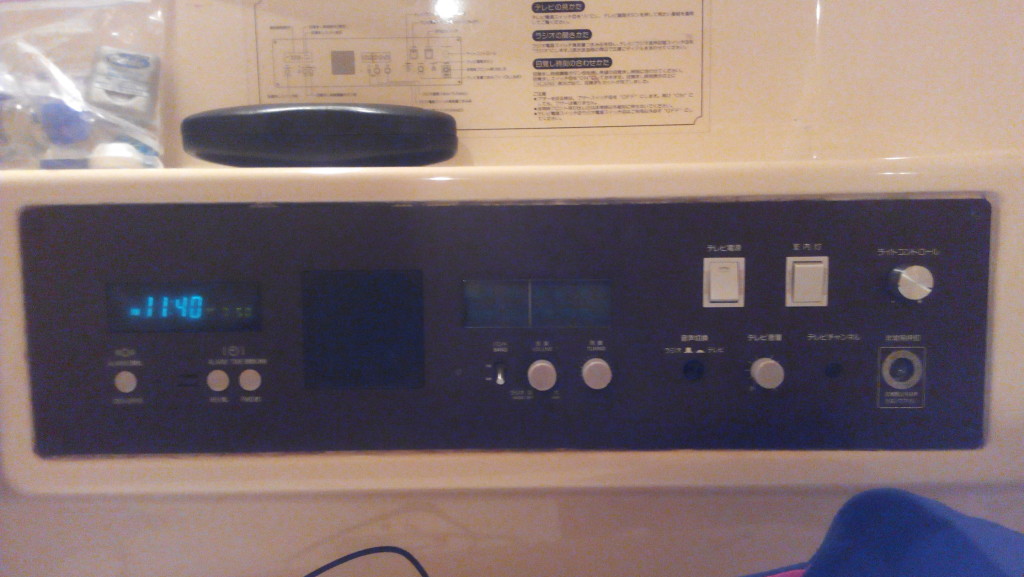 Capsule hotels are gender separated, which meant my entire floor was male only and the floors above mine were female only. The top floor of this hotel also had a gender separated Japanese style public bathing room, with an open shower area and little stools you could relax on so you could take your time to both scrub yourself clean and chat awkwardly to the aging naked businessman to your right. I'm still not sure whether the fact that we're both naked makes it less awkward or more awkward. I didn't want to think about it too much. I just wanted to get in and get out as fast as possible.
For an experience nearly exclusive to Japan, a capsule hotel is a must do for at least one night. It's cheap (I only paid around $20 US per night), comfortable, and did I mention spacious? It astounds me how something so simple, efficient, and contemporary can remain so fascinating and so embedded in the fabric of Japanese society. But I guess you could say that about a lot of things in Japan.