If there's one thing that nearly every tourist, traveler, or vagabond who has trekked to Taiwan loves to do there, it's this:
EAT.
EVERYTHING.
Seriously, everyone I know who has gone to Taiwan both praises and curses it for making them eat all the amazing foods. "I felt so fat leaving Taiwan" is both a sigh of regret and a badge of victory. The island is essentially a tasty labyrinth where the only escape is to eat your way out, but hey, why would you want to escape paradise anyway?
Here are five more Taiwanese night market foods that I happily ate during my time there. For the first five, click here.
Quail egg takoyaki balls 鳥蛋蝦球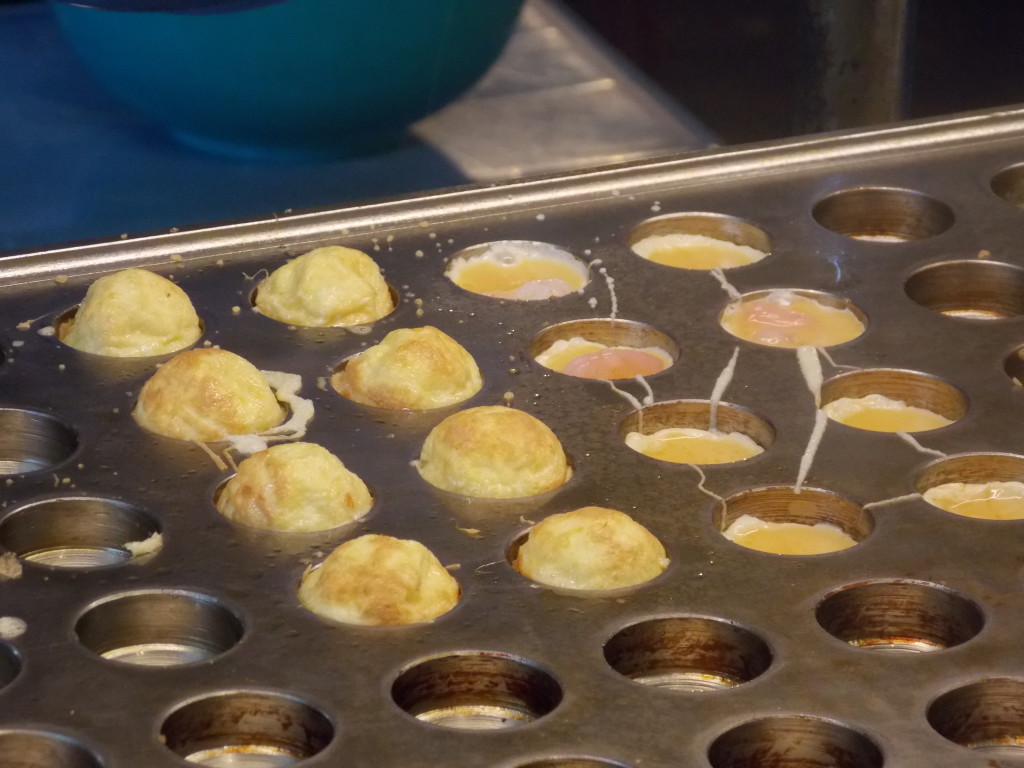 Using a takoyaki (Japanese octopus balls) style pan, a small egg is cracked into each well and stuffed with a shrimp. The concoction is then turned and turned in the well to form a nearly perfect sphere. There are a variety of toppings to choose from, including honey mustard and Korean spice. I went with a simple lemon pepper, which didn't overpower the eggy flavour of the dish.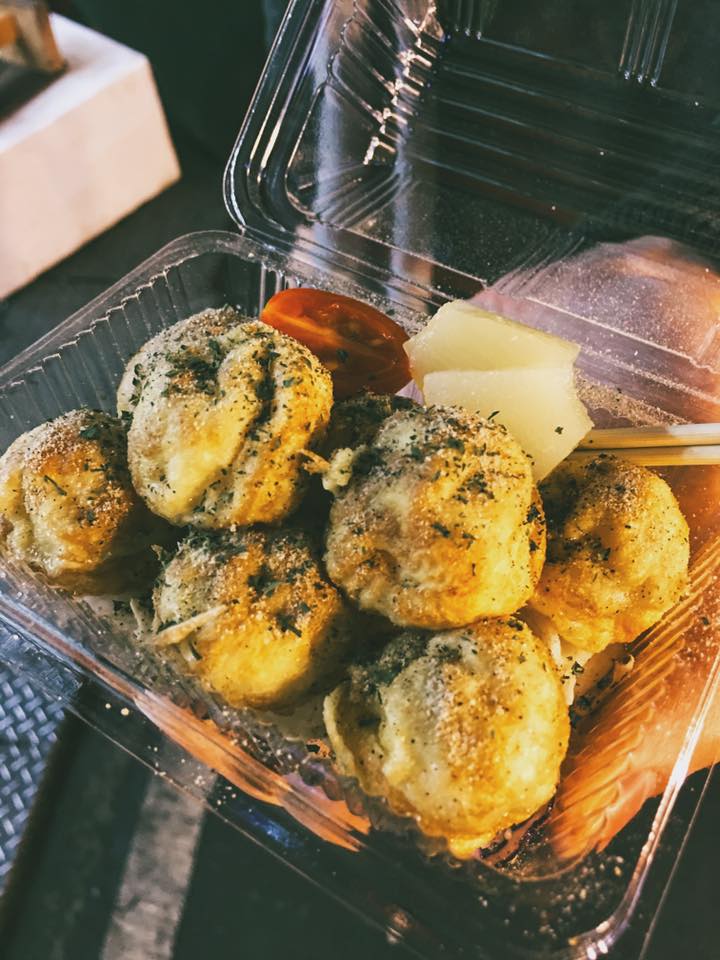 2. Ice cream wraps 冰淇淋潤餅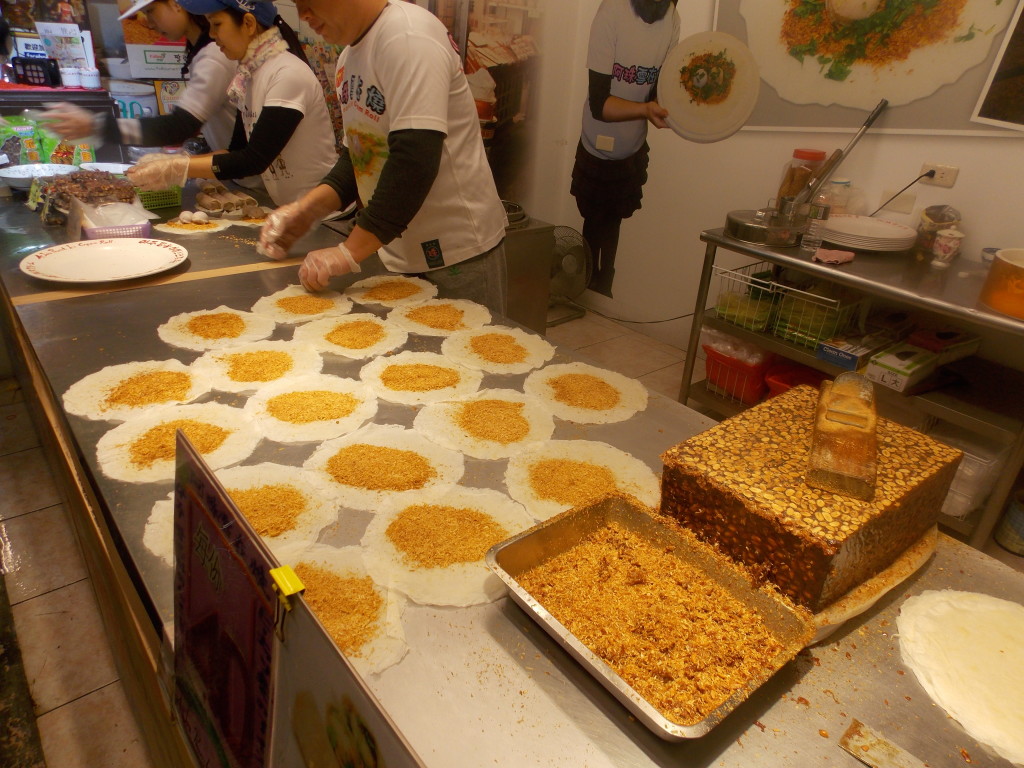 A refreshing snack for any day no matter the temperature, ice cream wraps can famously be found at Jiufen Old Street about an hour outside Taipei. The sound of coins continuously clinking into a coin plate accompanies the grating of a giant block of peanuts used to add crunch to this odd little morsel. A thin wrapping is sprinkled with peanut shavings and then filled with two small scoops of a lightly-flavoured ice cream. It's then folded up burrito style and served in a plastic wrapper. Dessert at its most quirky.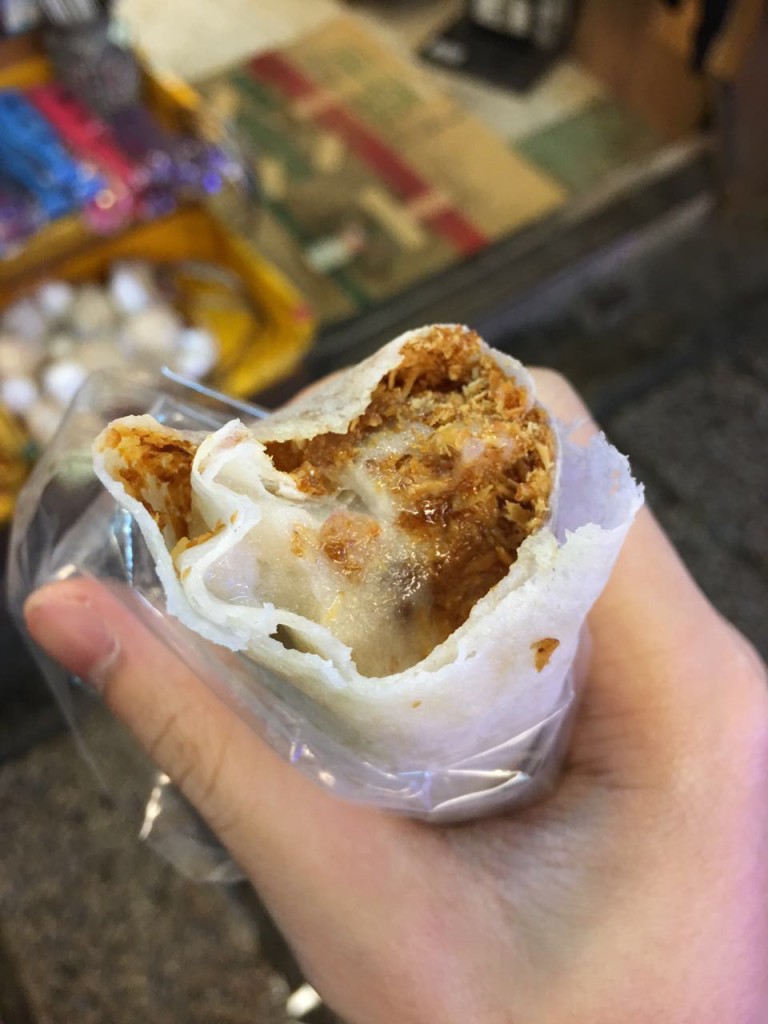 3. Taiwanese Aboriginal Sausage 香腸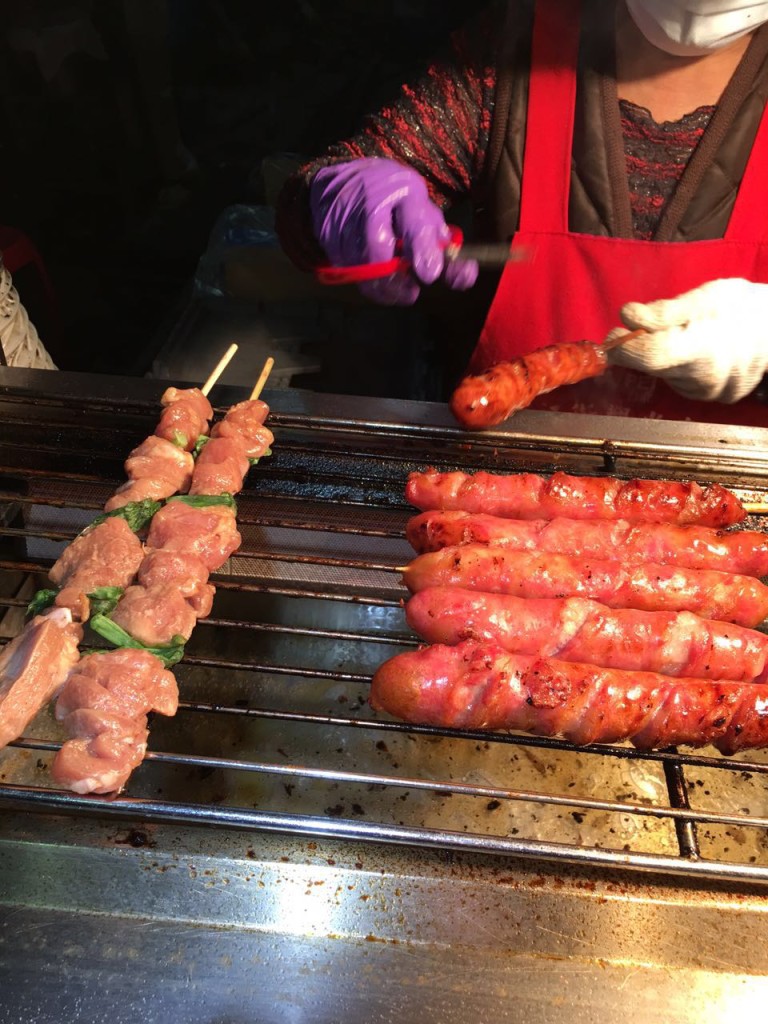 Nearly every night market I visited had at least several stands where these sausages were freshly sizzling on a piping hot grill. Mildly sweet with just enough fat to melt and infuse into the meat itself, these sausages are bursting with flavour all on their own, though most stands have several options of sauce you can slather on yourself. Who doesn't love a fatty sausage dripping with garlic sauce, chili sauce, or wasabi?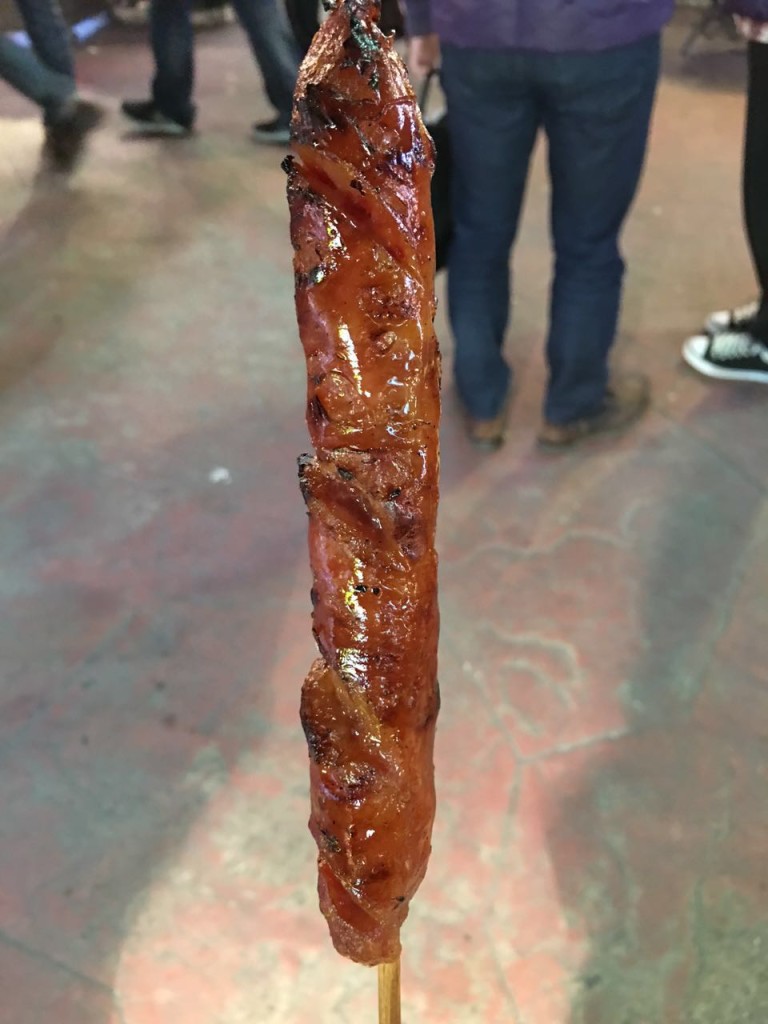 4. Papaya milk 木瓜牛奶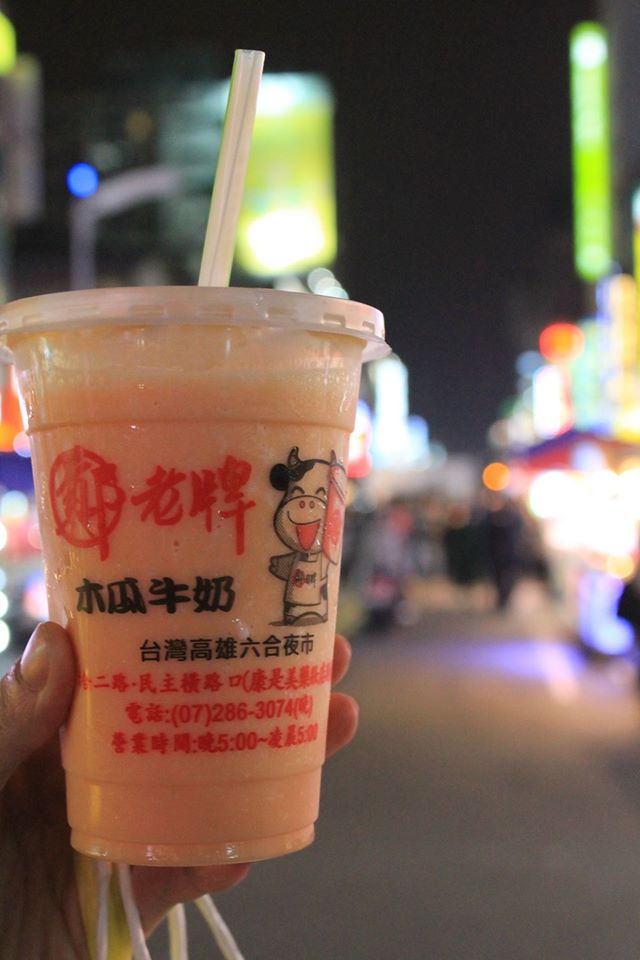 Tropical fruit blended with milk is almost always delicious, and this drink proves that papaya stands tall above the other fruits. The most famous of these stands is situated in the Liuhe Night Market in Kaohsiung, where people walk up and down the street with a cup of the tasty blend in their hand. There's always a line outside and the vendor is always happy to serve her many customers. My first sip put me in a state of total ecstasy: the smoothness of the papaya combined with the creaminess of the milk created a nearly milkshake-like texture that was contrary to what I expected and thus blew my mind. I was surprised at how much I actually enjoyed it considering papaya is not usually my first choice of tropical fruit (I'm more a passionfruit kind of guy), but it's safe to say I'm now a convert. Keep up the good work guys!
5. Deep fried squid 炸花枝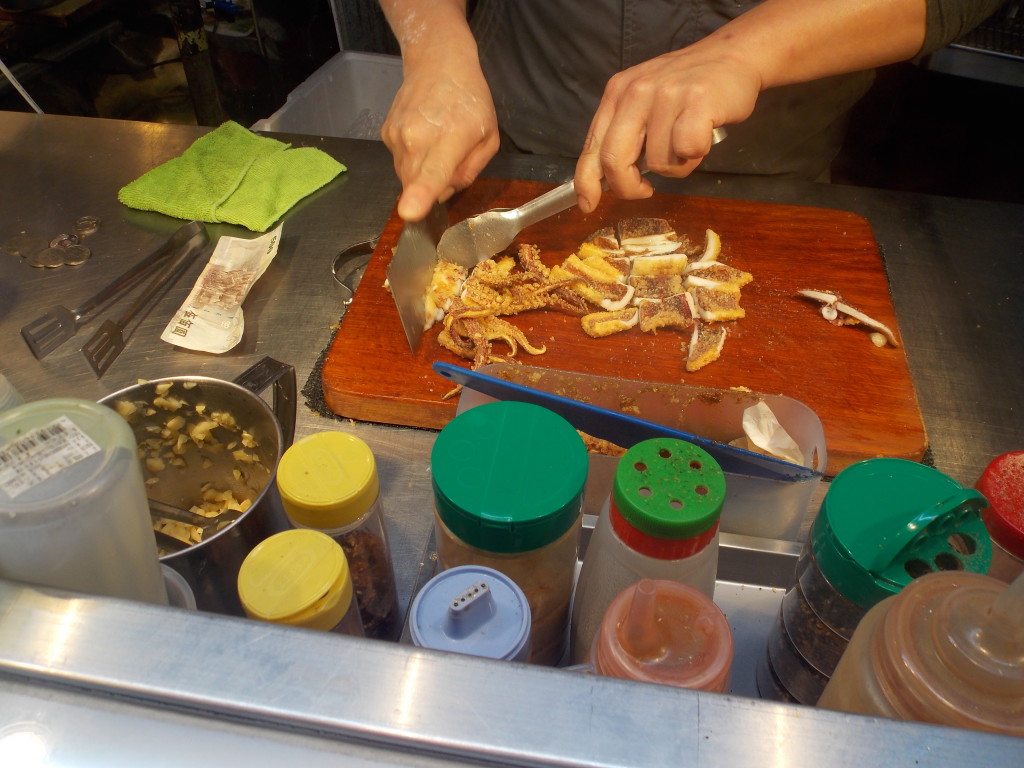 County fairs have scientifically proven that deep-frying things makes things taste 78.3% better.
Okay, that's a lie, but deep fried squid? If you're a seafood lover, this is a dish you must try.
The vendor takes a whole squid, batters it, and deep-fries it until it becomes golden-brown and crispy. He then chops it into pieces and puts it in a box, and drenches it in a sauce or seasoning of your choice. The entire time he was preparing the squid I couldn't stop myself from salivating. I went with a wasabi sauce on top, which proved somewhat of a challenge to my delicate nose. Thankfully, the tastiness of the deep-fried squid was enough to make me power through the pain, and I'm not ashamed to say I ate an entire squid by myself.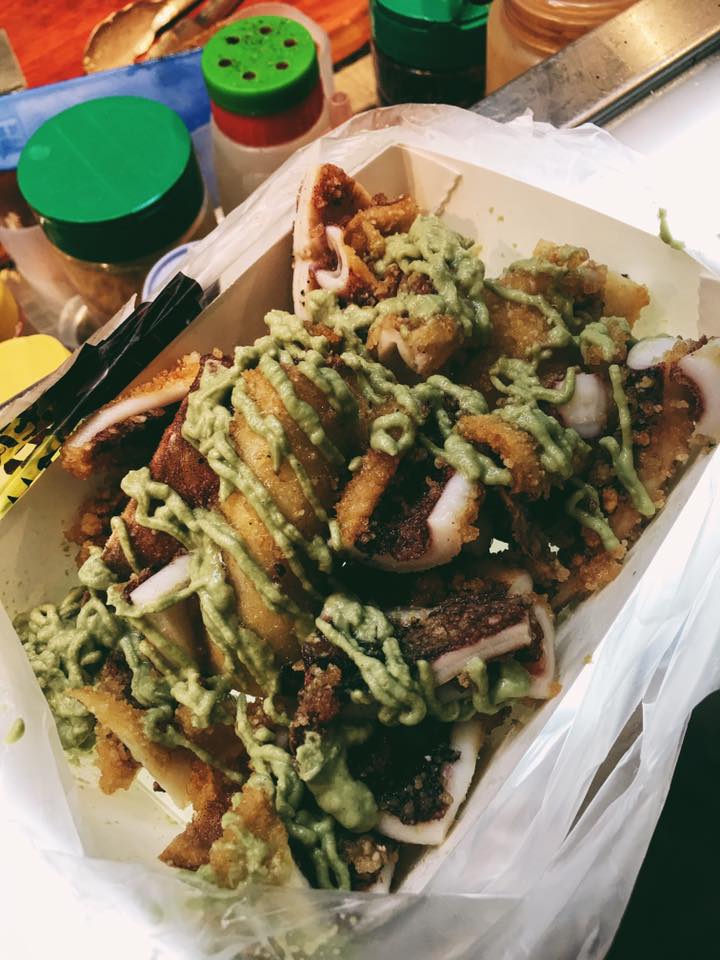 There you have it. Five more night market foods to put on your list for your next trip to Taiwan. Needless to say, there are plenty of other gems out there as well, and I encourage you to see what other cool things are lurking out there, waiting to be eaten.