Ever wanted to watch a drive-in movie, but couldn't because you lived in Asia where most cities are packed densely with tall buildings and other concrete infrastructure? Hushup HK has devised a unique alternative to the drive-in movie that is quite fitting for a dense Asian city: a rooftop cinema. Every Sunday at the Shore Steak Lounge Terrace (in between Central and Sheung Wan stations), Hushup HK plays a different movie for an audience that is tired of theatres or simply likes the transcendent feeling of being surrounded by skyscrapers.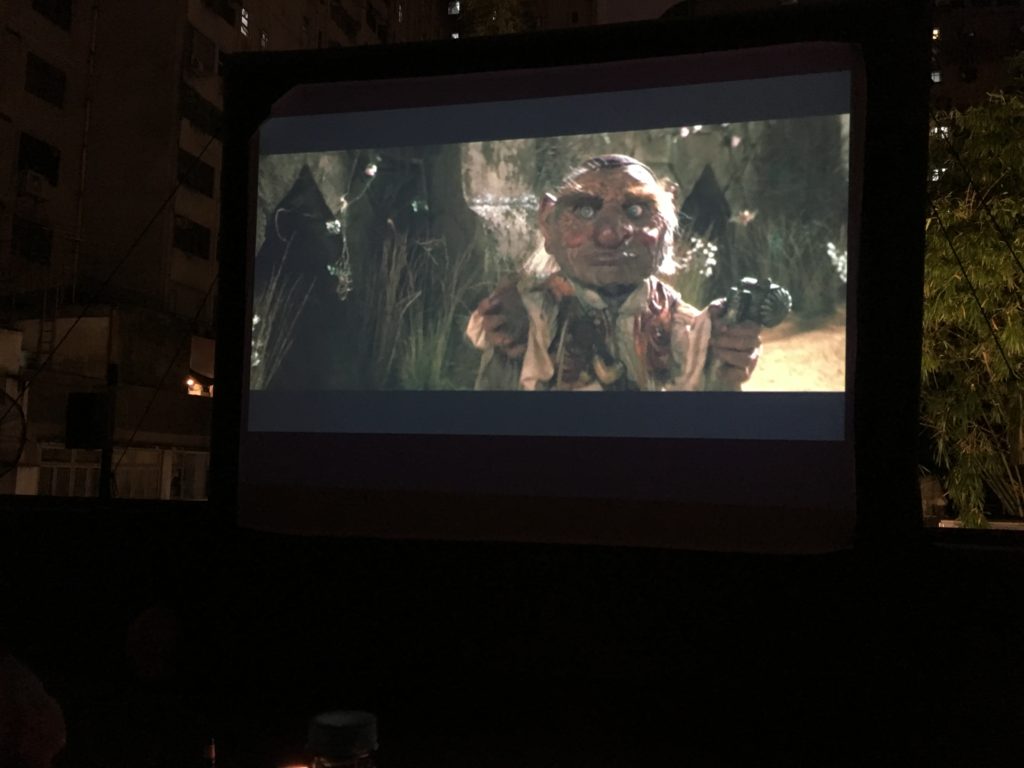 Hushup Rooftop Cinema selects movies based on what holidays are coming up, and they will also play certain cult classics from our millennial childhoods. I attended the screening of Labyrinth starring the late great David Bowie, and for the three weeks surrounding Halloween (because Halloween should totally be a three-week long affair) they played An American Werewolf in London, Ghostbusters, and Beetlejuice (BEETLEJUICE BEETLEJUICE). For Christmas, Hushup Rooftop Cinema is playing one of the greatest Christmas films of all time: Home Alone. Additionally, before the start of every movie, they will play a short independent film supported by the Third Culture Film Festival. Hushup certainly knows how to draw a crowd.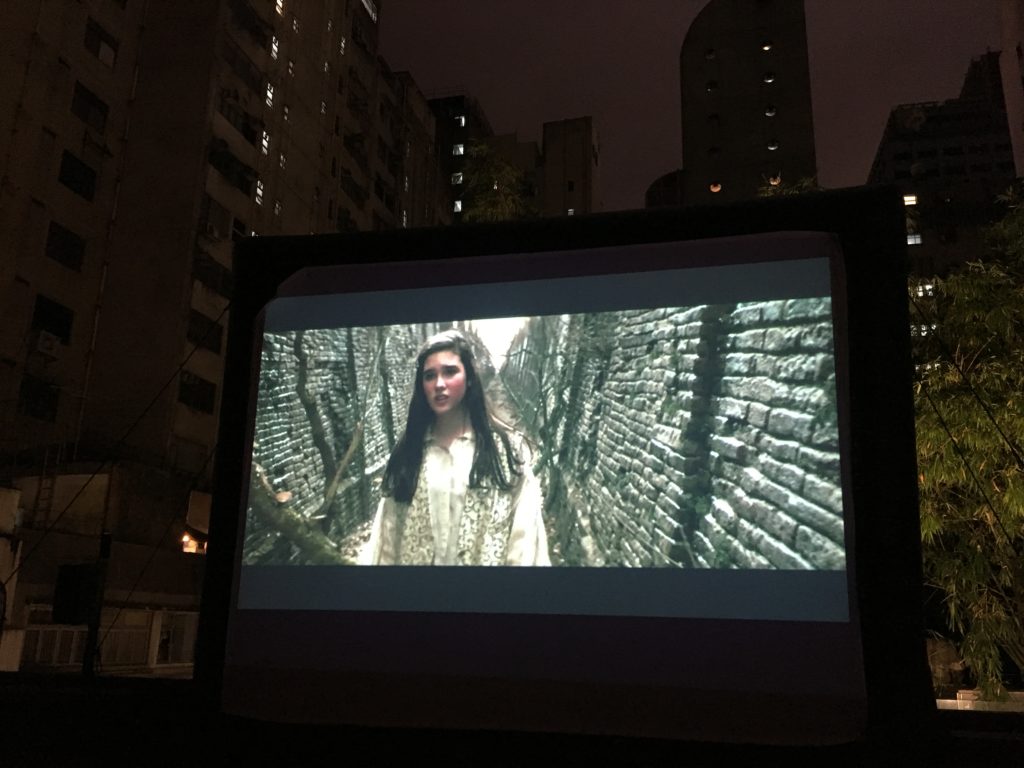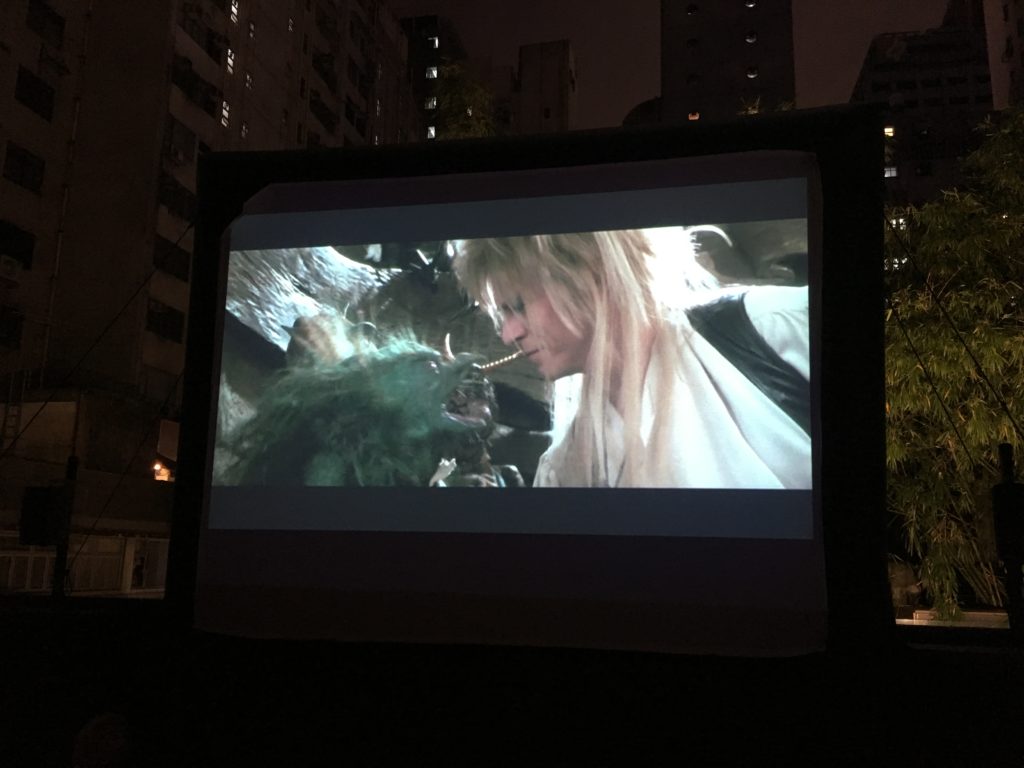 Aside from the intriguing film selection, the food at the Shore Steak Lounge Terrace is quite good as well, and they offer specials during the movie. I had a buffalo chicken sandwich paired with a Tsingtao beer and my friend had an amazing cod burger. The prices are a little high but still more affordable than other Hong Kong burger joints. And just in case you forget that this is a cinematic experience, they also serve buttered popcorn! The combination of good food, a great movie, and a cool late summer air made for an extremely chill crowd who reveled in every aspect of the unique and surreal atmosphere. It makes for a necessary escape from a city where hustle and bustle is found in nearly every nook, cranny, street and alley.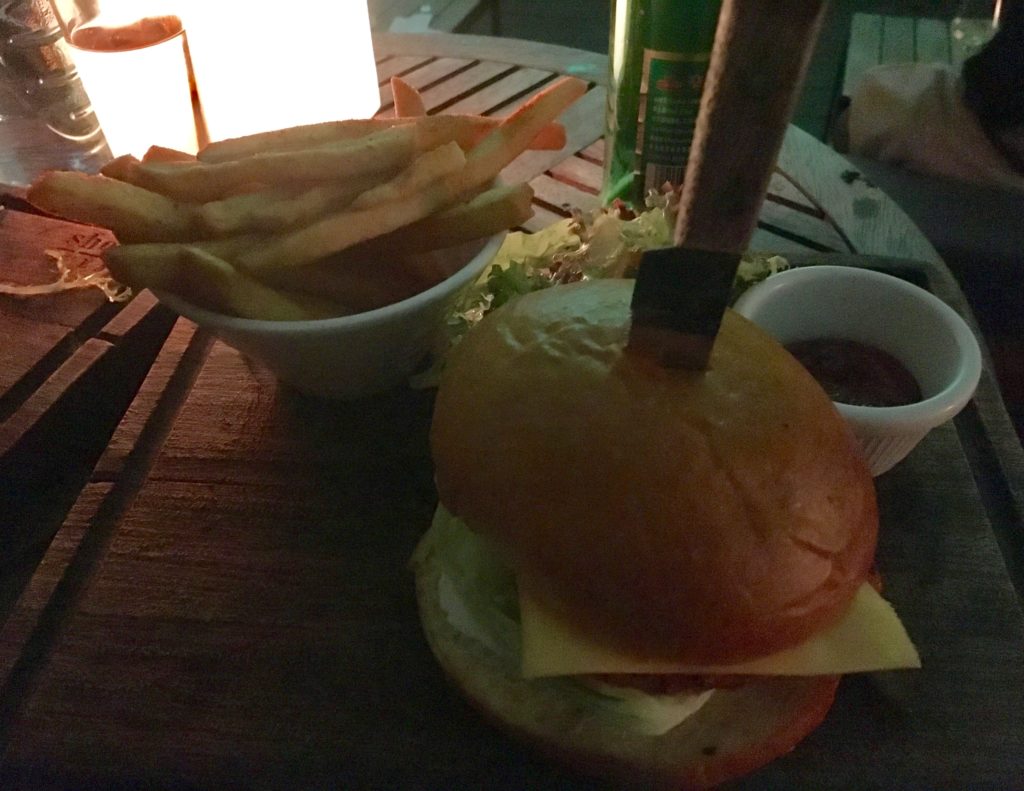 If you live in or are planning to visit Hong Kong or the surrounding area, I highly recommend checking out the Rooftop Cinema. It will make for a nice respite from the seas of people and the mountains of work and take you back to a moment in your youth that was always there but just needed a little spark to re-imagine. I will definitely be revisiting soon.
For more info on Hushup HK, click here!
For a list of films and events, click here!