Now you know I got love for Taipei. It's the heart of Taiwan.
But Kaohsiung (pronounced GAO – SHONG), a city at the southern tip of Taiwan, would no doubt be the soul. The city has a more relaxed vibe, less crowding, more beaches, warmer weather, and a generally slower but surer pace of life than Taipei. Kaohsiung would be like the laid-back west coast vibe to Taipei's hustle and bustle east coast vibe. It would be kind of like the Vancouver to Taipei's Toronto. Or the Portland to Taipei's New York. The two cities somehow perfectly contrast and complement each other at the same time, offering different experiences but having one without the other would just feel wrong.
I loved Kaohsiung. I wish I could have stayed for a week. Maybe longer. But as my busy vacation schedule would have it, I stayed there for more or less:
2 days!
No fear! There are lots of things to keep you occupied in Kaohsiung, even for a short time. Here's my list of 10 cool things to do in Kaohsiung if you only have 2 days.
Eat and play at Ruifeng Night Market 瑞豐夜市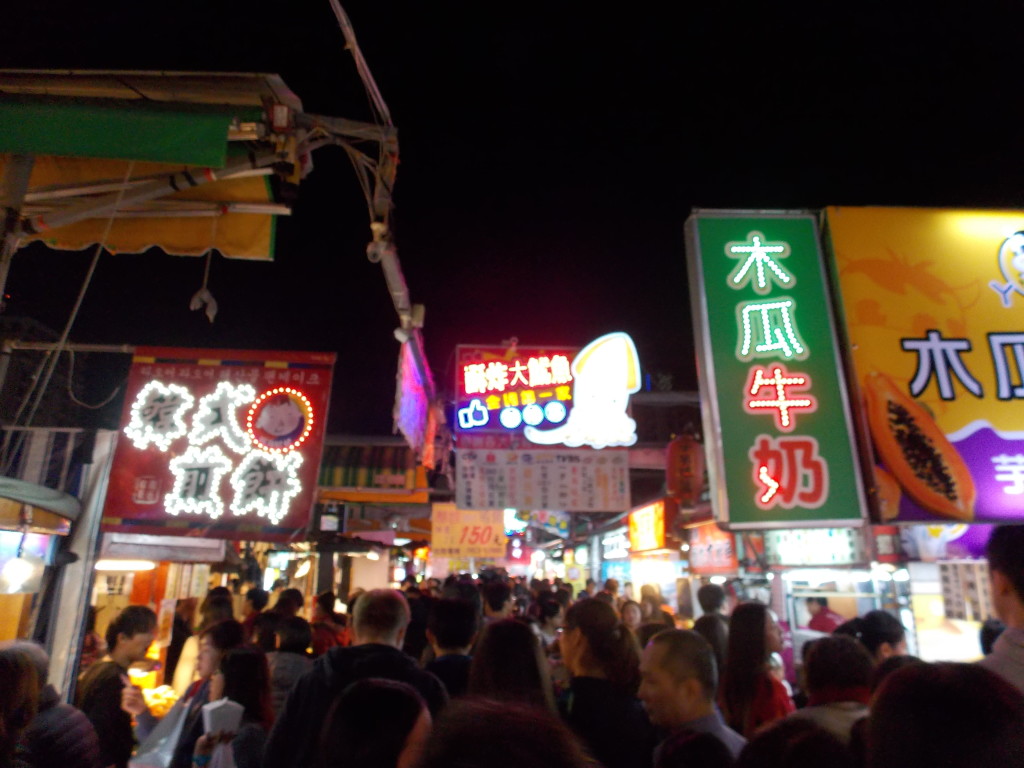 You knew I was gonna say this but did you expect it this soon? Located just outside Kaohsiung Arena Station, this is the biggest and oldest night market in Kaohsiung and the most popular with the younger crowd. It was huge and ridiculously crowded because the pathways are much narrower than usual. It shouldn't be too hard to find a less peopled pathway, and crowds last only till around 10pm. There is so much to eat here, and the selection of games to play is insane. A friend and I spent what was probably half an hour playing a game where you have to raise a glass bottle using a ring on a string and walked away empty handed. So we decided to shoot balloons and toss basketballs instead. This place is a must go if you like food, games, and good vibes.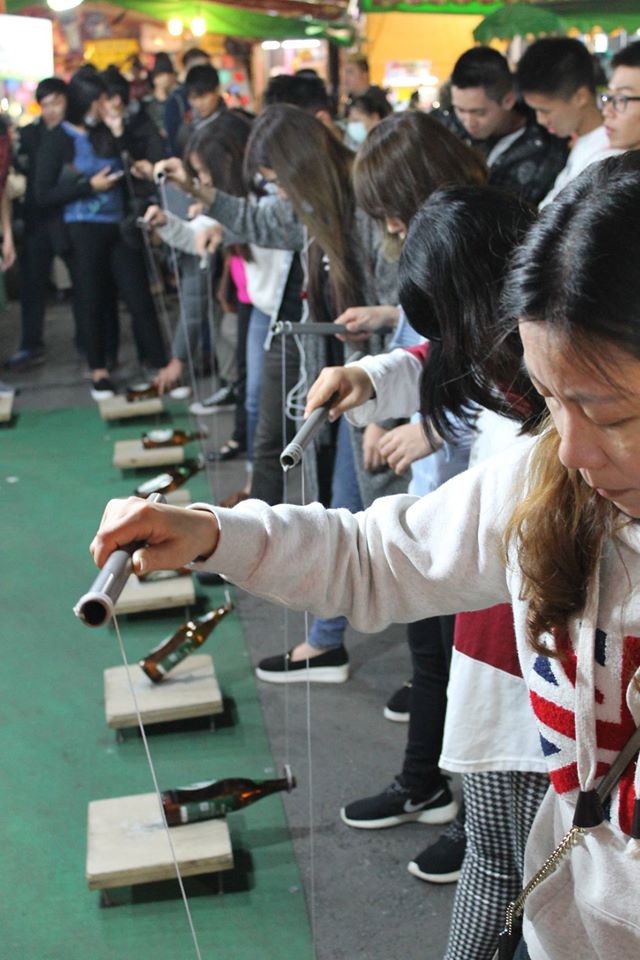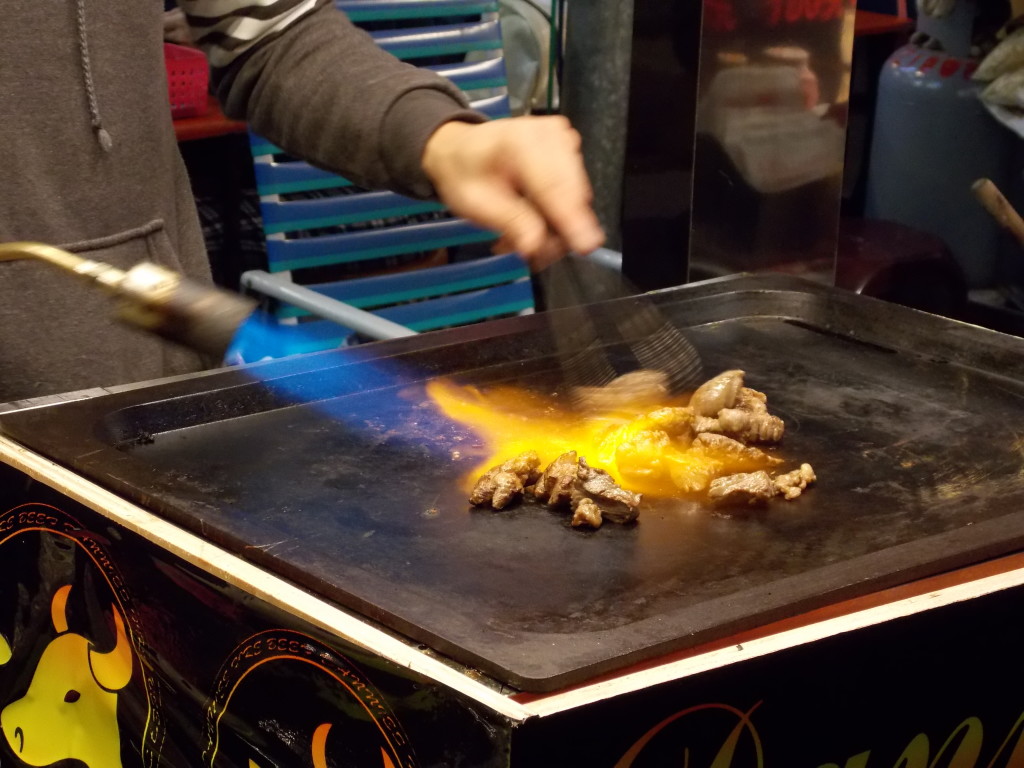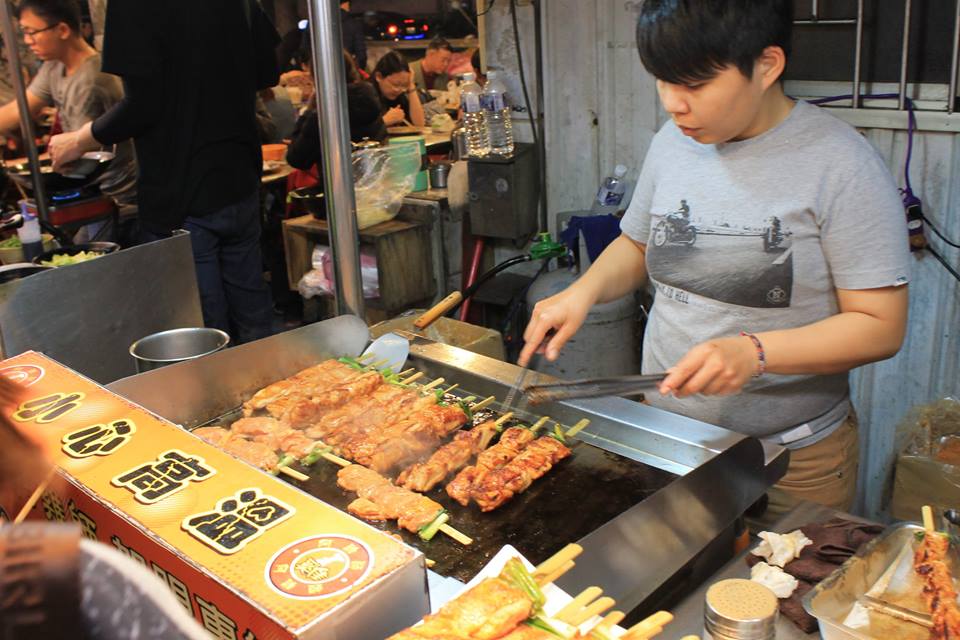 Walk the pier near the Pier-2 Art Centre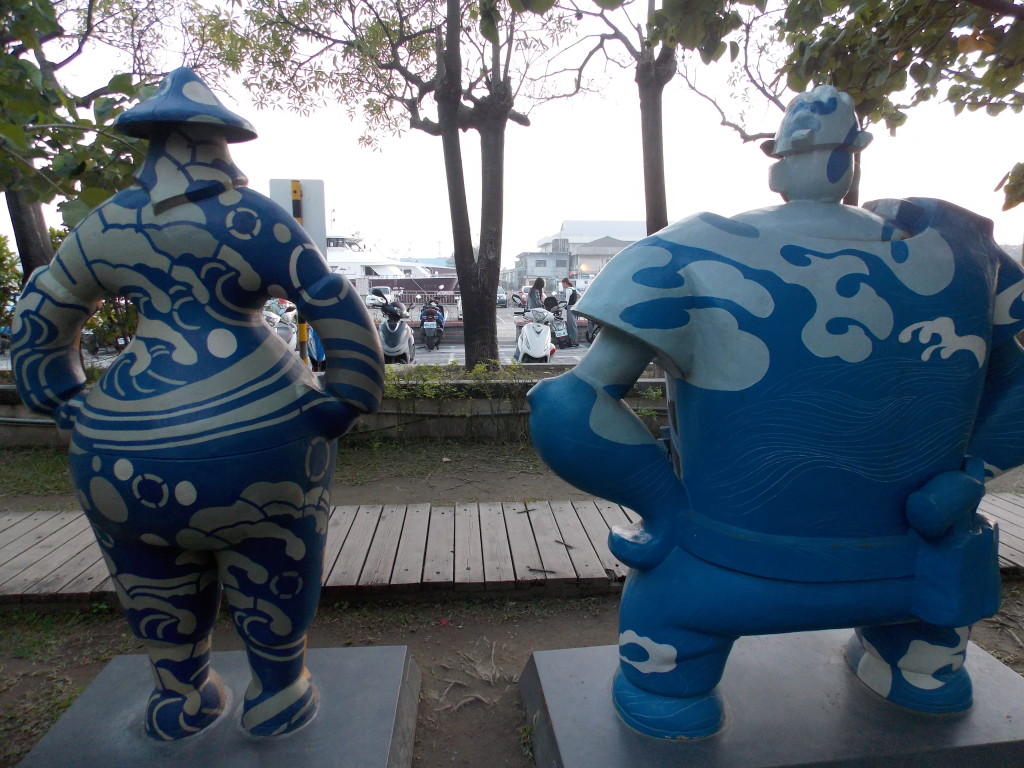 The pier near the art centre makes for a long relaxing walk, best enjoyed as dusk descends. There are many old warehouses tagged with funky looking murals, and an even funkier collection of statues are scattered along the length of the pier. You'll have plenty of fun trying to figure out what all the abstract art means while enjoying the refreshing ocean breeze in your hair.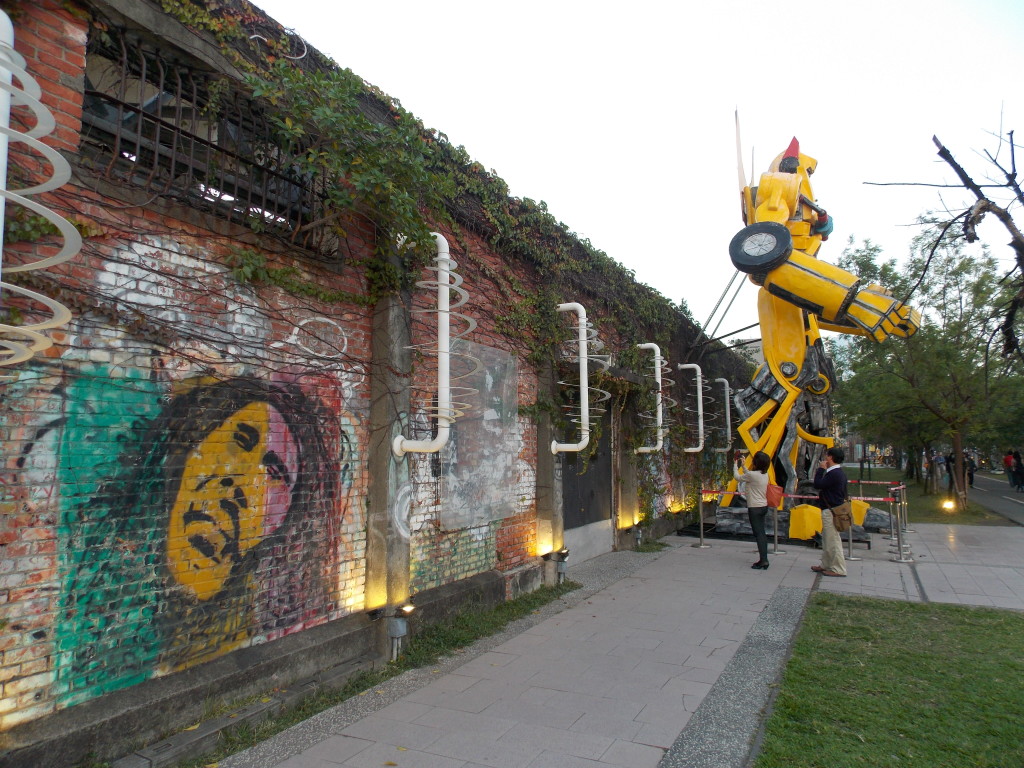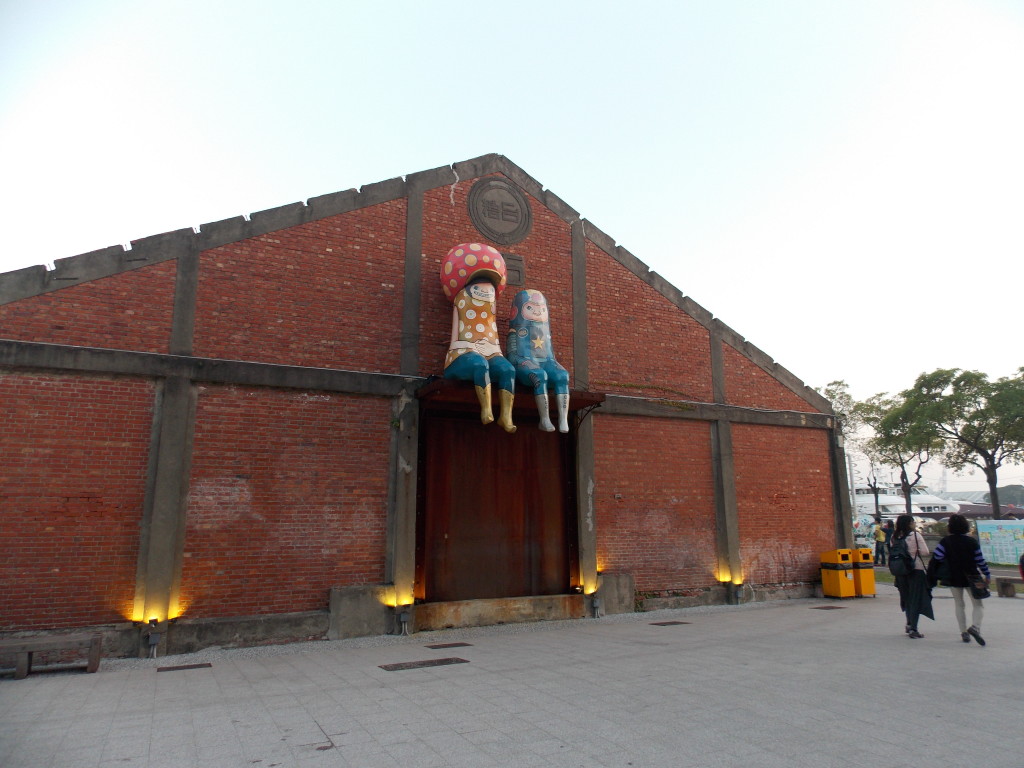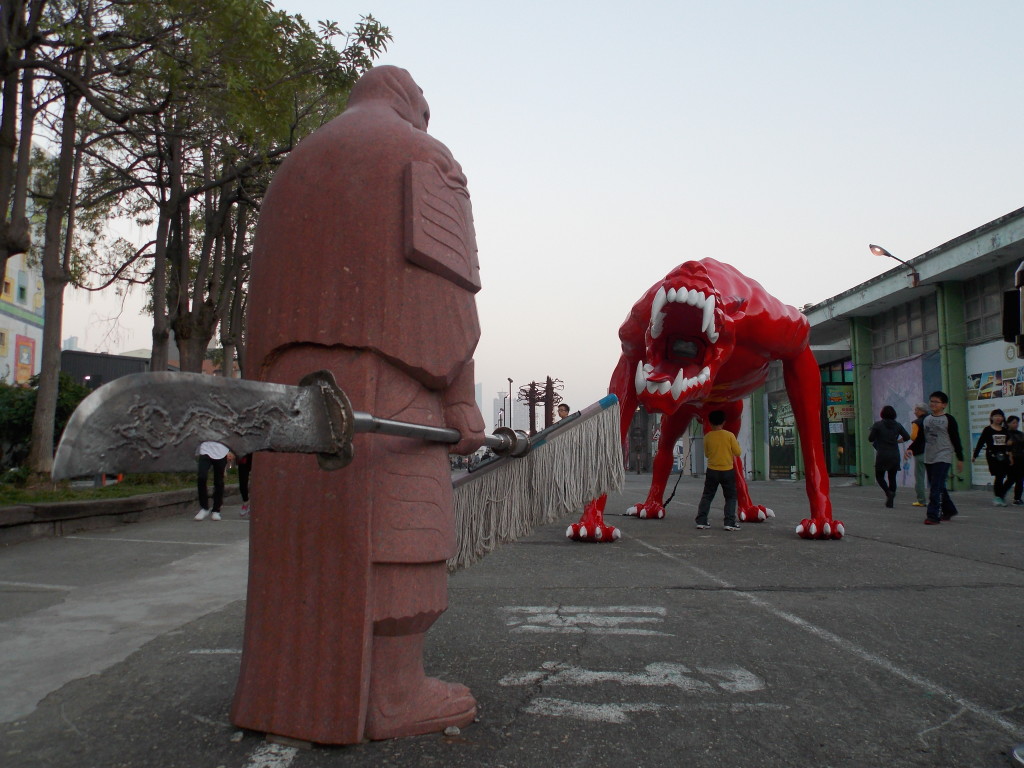 Savour free pineapple cakes and tea at Pier-2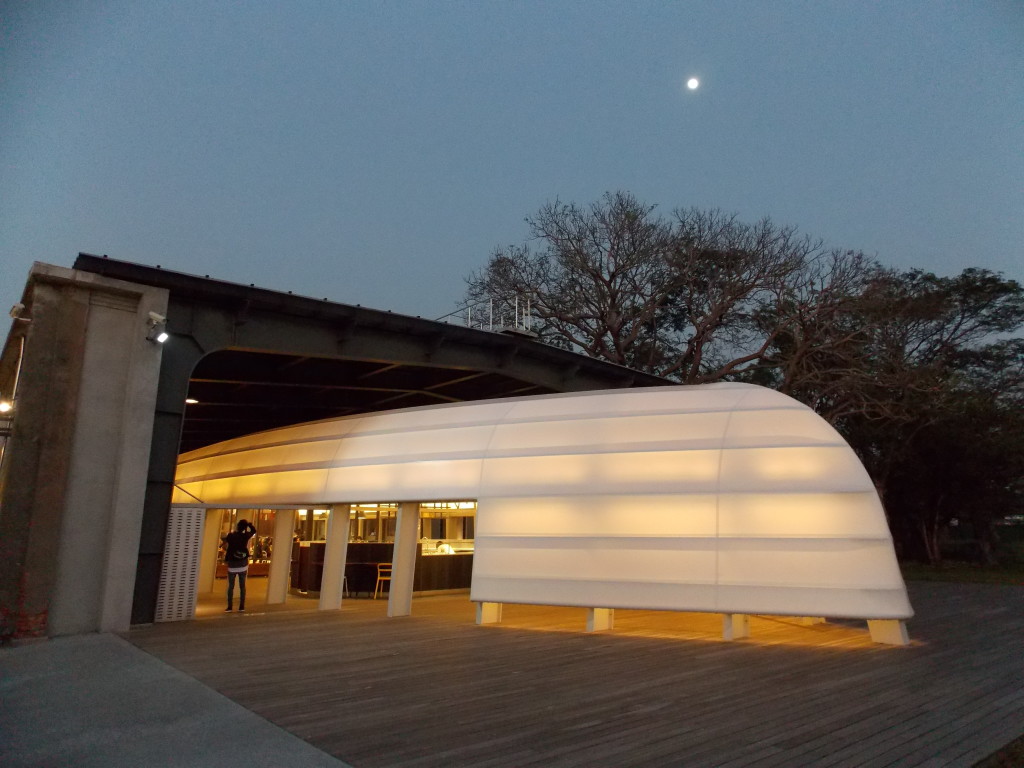 At one end of Pier-2, past the brick houses that contain coffee shops and music clubs, stands a white building that looks like a capsized canoe. Go inside and you'll be offered a pineapple cake and a cup of tea, completely free. There's a shop inside that sells boxes of pineapple cakes as souvenirs, and the idea is that if you try their cakes and like them enough, you'll end up buying a box to take home.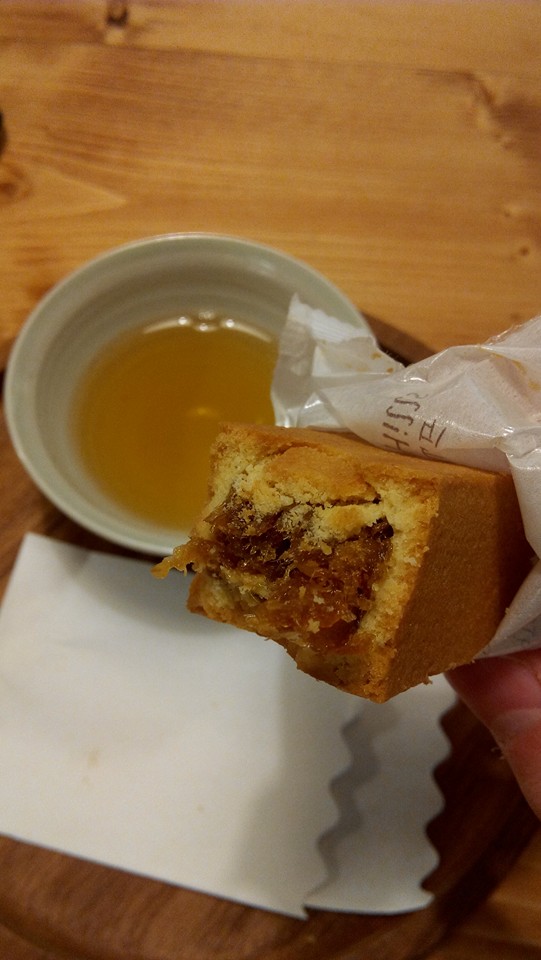 Eat beef noodles at Gang Yuan Beef Noodles 港园牛肉面馆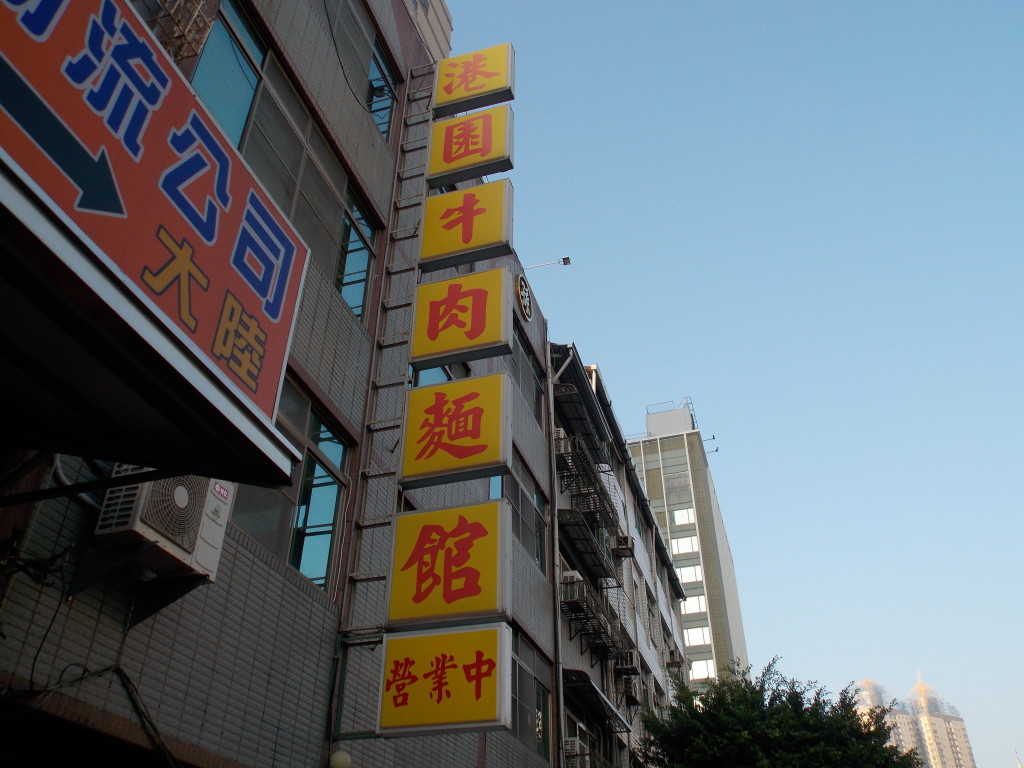 This place was recommended to us by a local and oh my God it was incredible. Make sure you stop here when you're in Kaohsiung because they make possibly the best beef noodles I've ever had in my life. And I've had plenty. Try the dry beef noodles (干拌牛肉面) which are noodles in a little bit of broth with slices of beef on top. The beef was cooked wonderfully, with a little bit of tendon left that was heated perfectly to create a glossy, melty texture that just falls apart in your mouth. My one regret was not eating here twice. I still crave these noodles to this very day. Apparently their pig trotter noodles are also amazing. I'll be having those on my next trip back!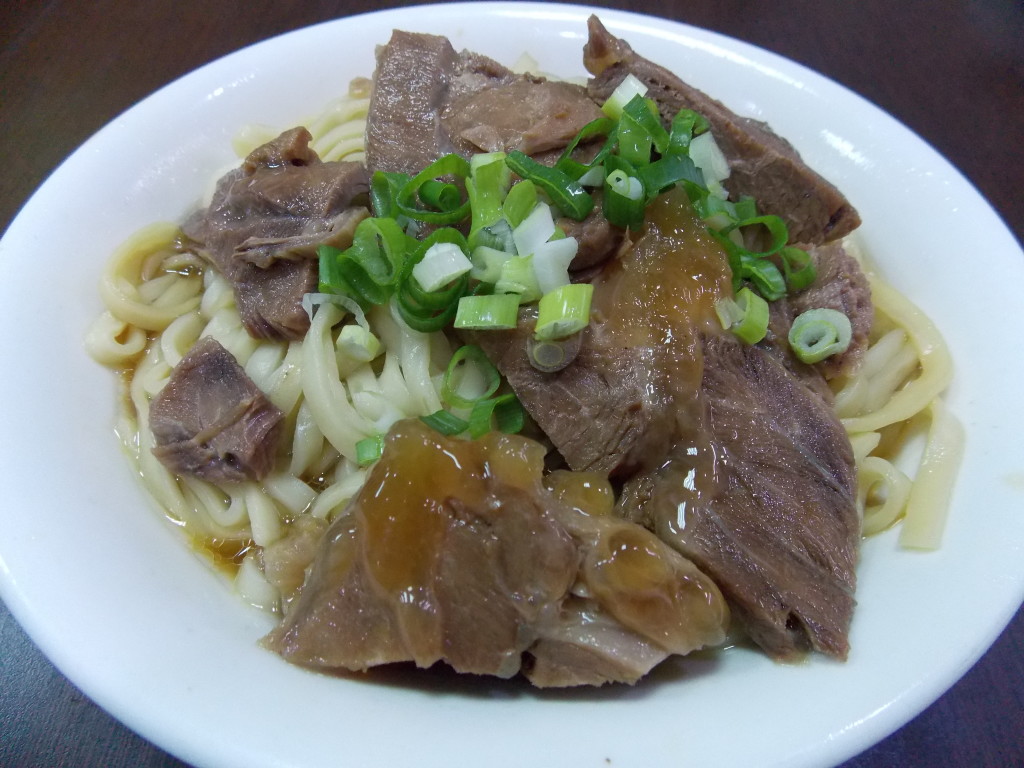 See the Dome of Light at Formosa Boulevard Station 美麗島車站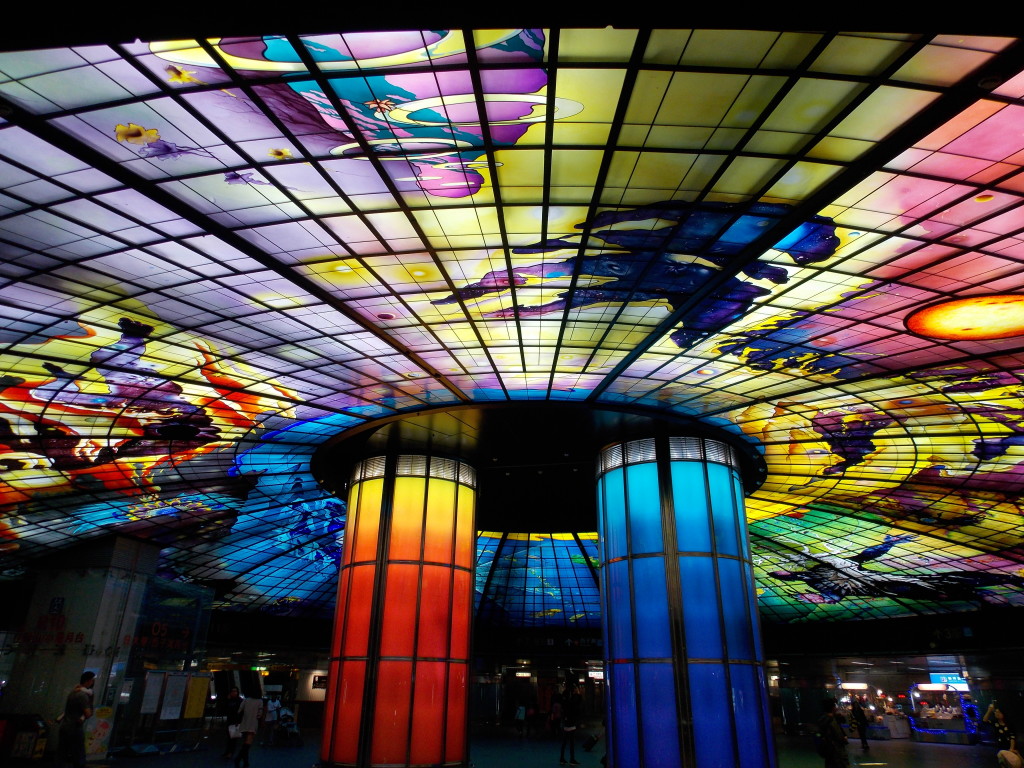 The largest glass work in the world, the Dome of Light looks pretty darn cool. Located inside the station, the Dome is a big, colourful work of art that's perfect for picture taking. Like most works of new art, I have no idea what's going on or what it represents, I just know I love looking at it. At certain times of the day, they'll even have a little light show to dazzle your eyes and your iPhones.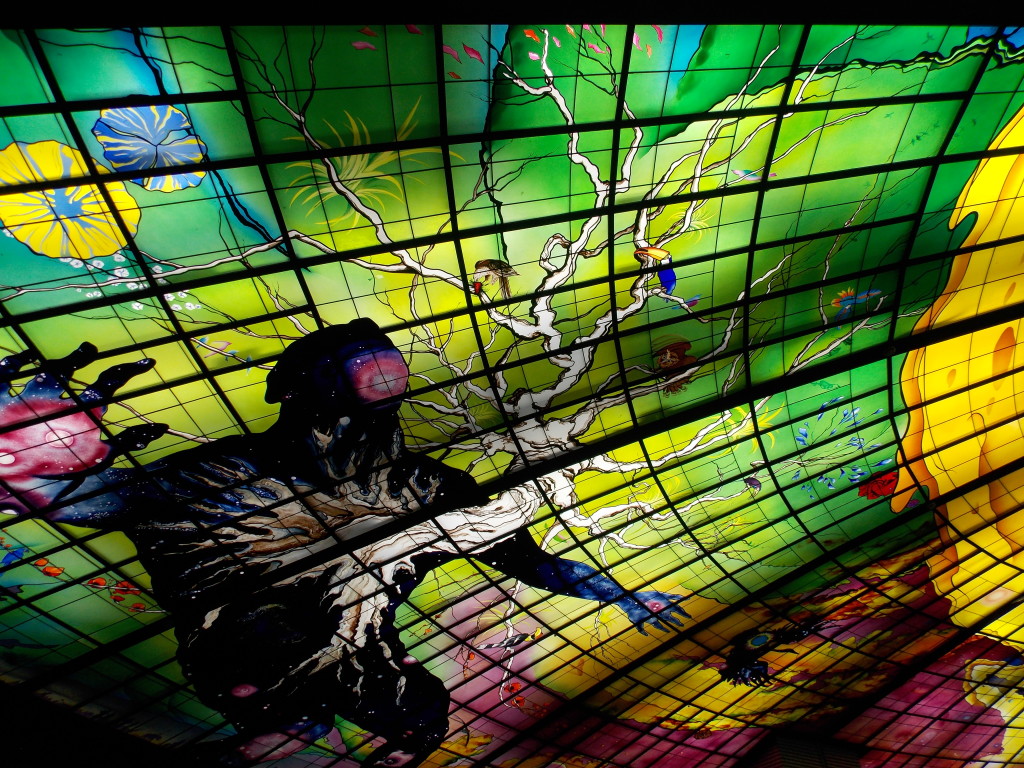 Rent an electric bike and head over to Cijin Island 旗津區 aka Chichin Island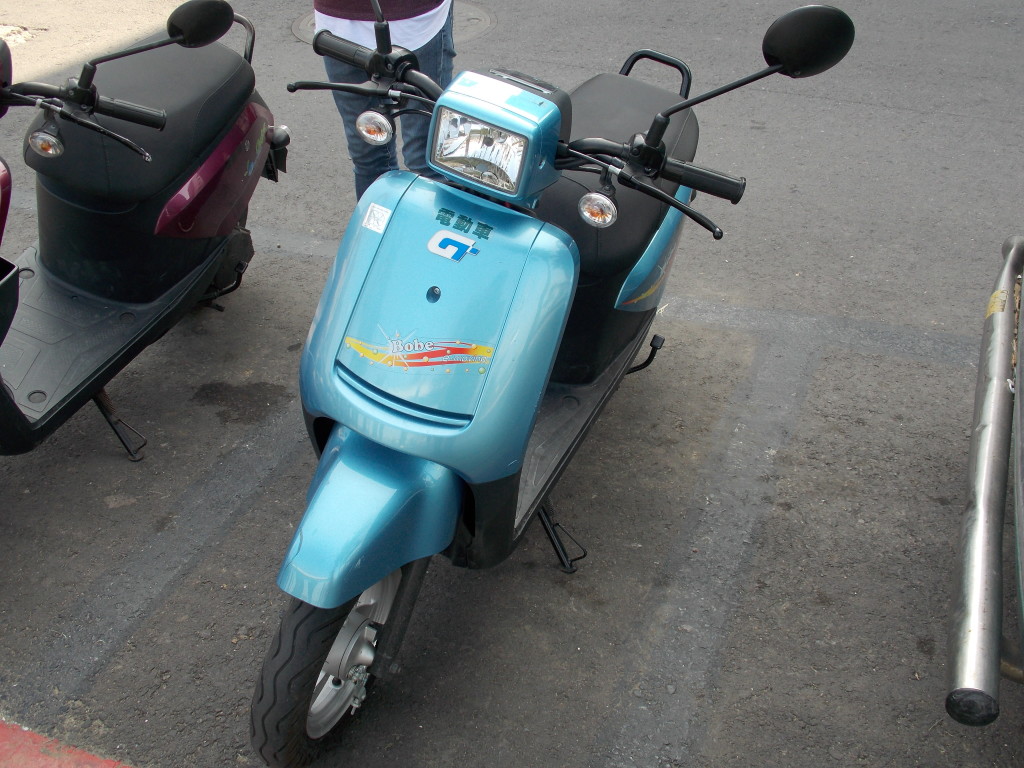 Rent an electric bike for an afternoon at Sizihwan Station (西子灣站) for less than $20 USD and you also get one free battery change. Then head on over to Cijin Island by ferry (less than $2 USD one way) for breathtaking scenery and cool historical buildings. The bikes go up to 44 km/h and are fairly easy to drive. It's a great way to both see the island and feel like a local.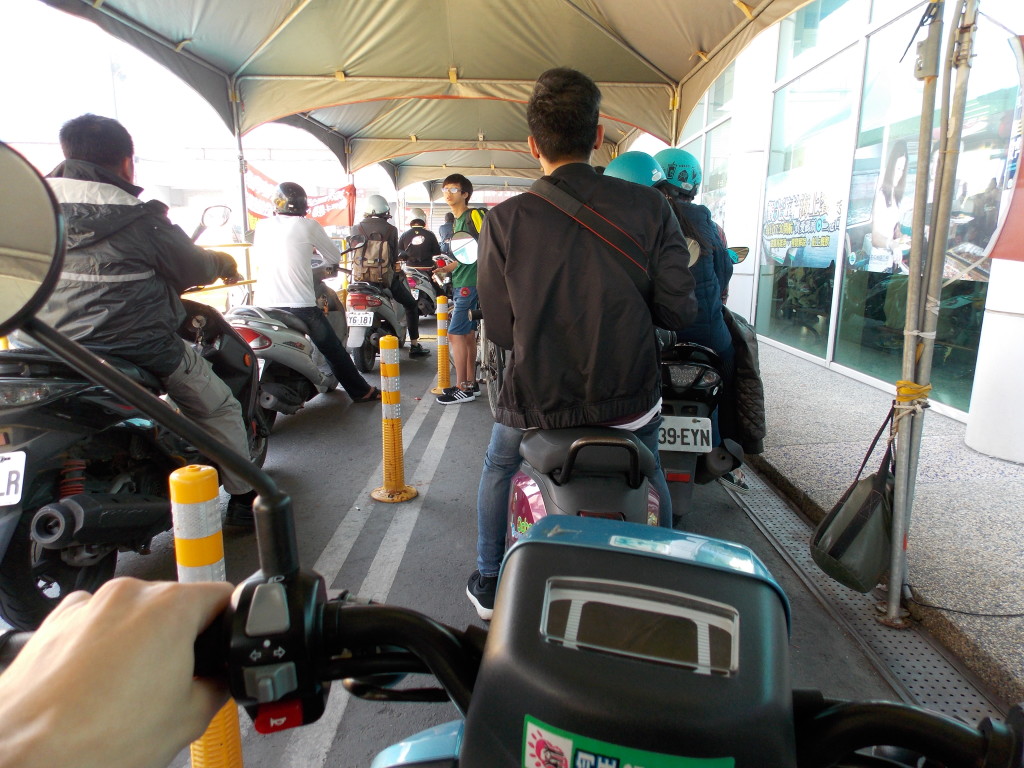 Black sand beach at Cijin Island (Chichin Island)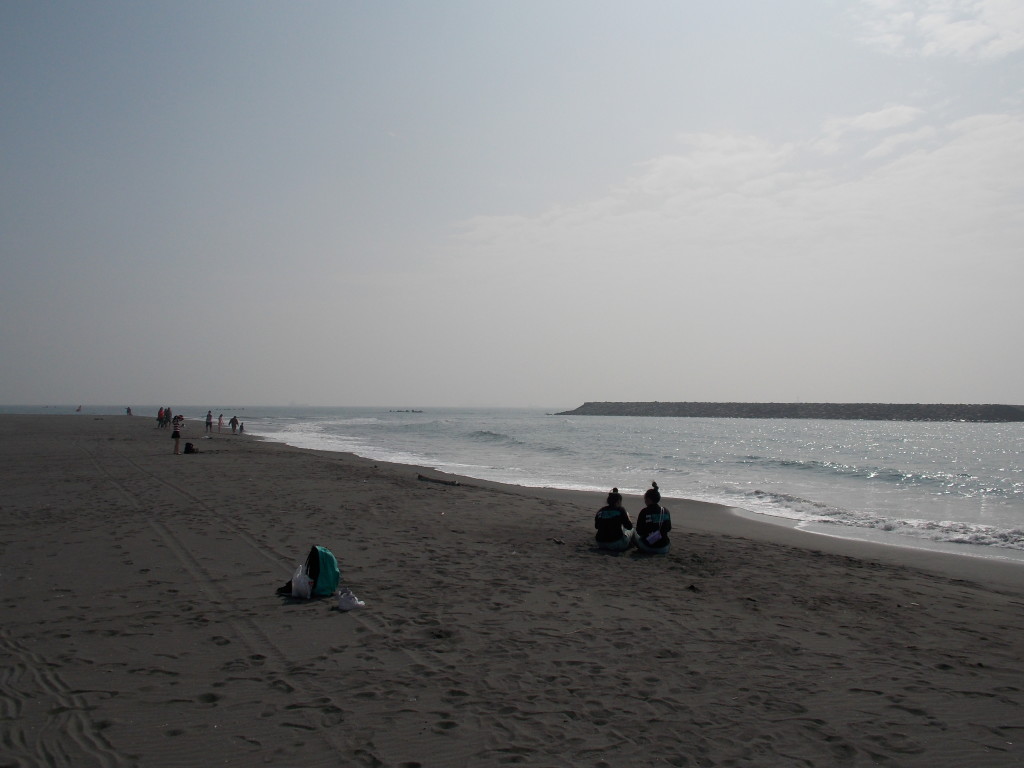 Park your electric bike near the beach and begin your stroll. The black sand (more greyish in colour) makes for a more rugged atmosphere. Though not as visually striking as a tropical white sand beach, the black sand beach has its own unique character, and there are plenty of artwork displays to be admired as you walk or drive the length of the beach. In addition, there are lots of friendly stray dogs just hanging around. For a dog fan, it'll be a pleasant surprise.
Kaohsiung Lighthouse 高雄燈塔 (or Cihou Lighthouse 旗後燈塔)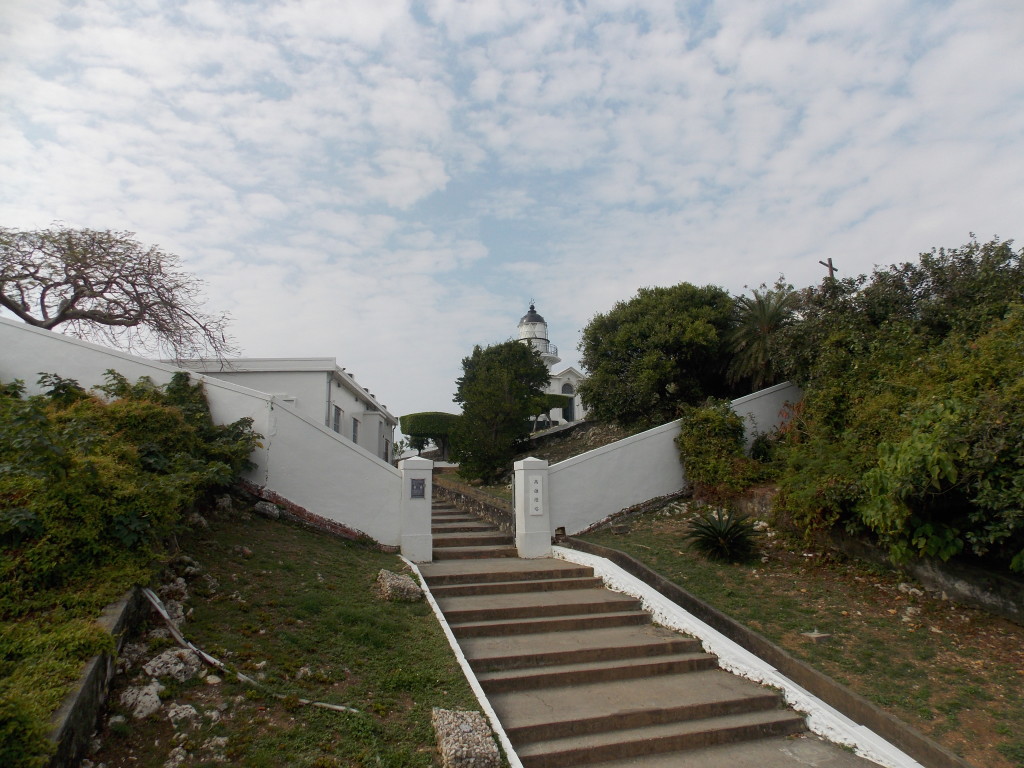 Also on Cijin Island, the Kaohsiung Lighthouse was originally built to welcome foreign traders. Nowadays it stands tall on a hill overlooking the entire Cijin Island, and on a clear day you'll get a great view of the city skyline. You may break a sweat on the walk up but the scenery is well worth it.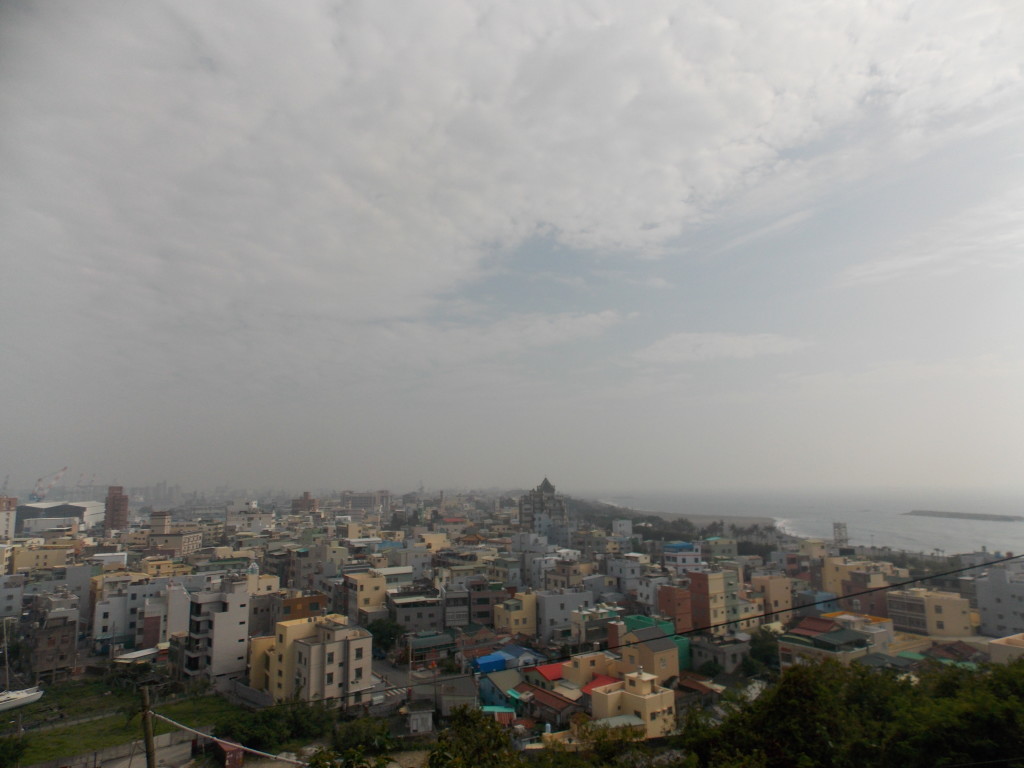 Papaya Milk at Liuhe Night Market 六合夜市
There are other papaya milk stands at other night markets in Kaohsiung but nothing is as famous or tastes as good as the little stand at Liuhe Night Market, run by a talkative, welcoming woman who has served many Taiwanese celebrities, with pictures to prove it. Look for the kiosk covered in pictures with a lineup out front. It was probably the best papaya milk I've had, maintaining both the taste of papaya but enhancing it with creamy milk. Super fast service. A must try.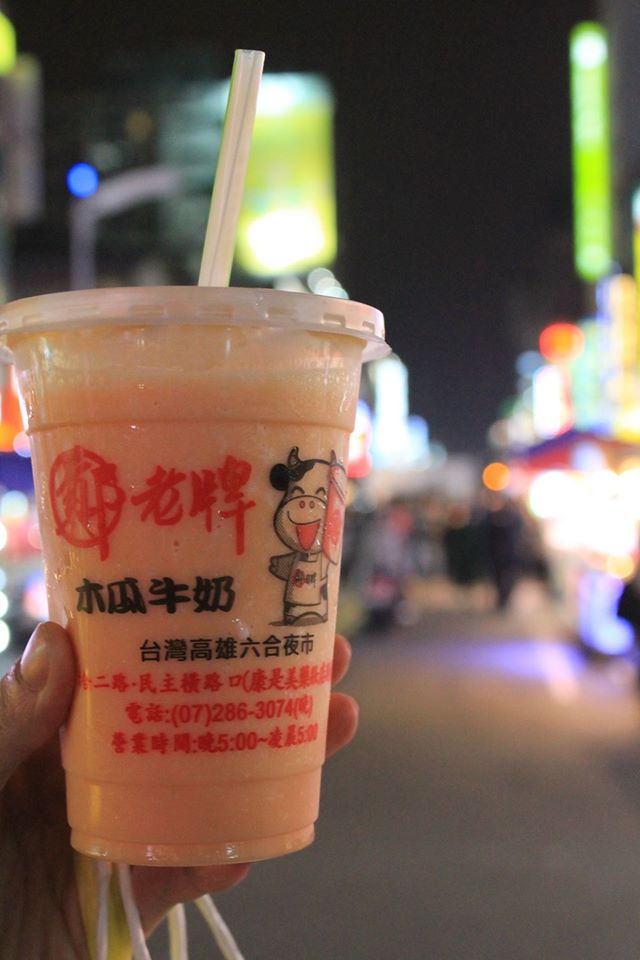 Dragon Tiger Tower 龍虎塔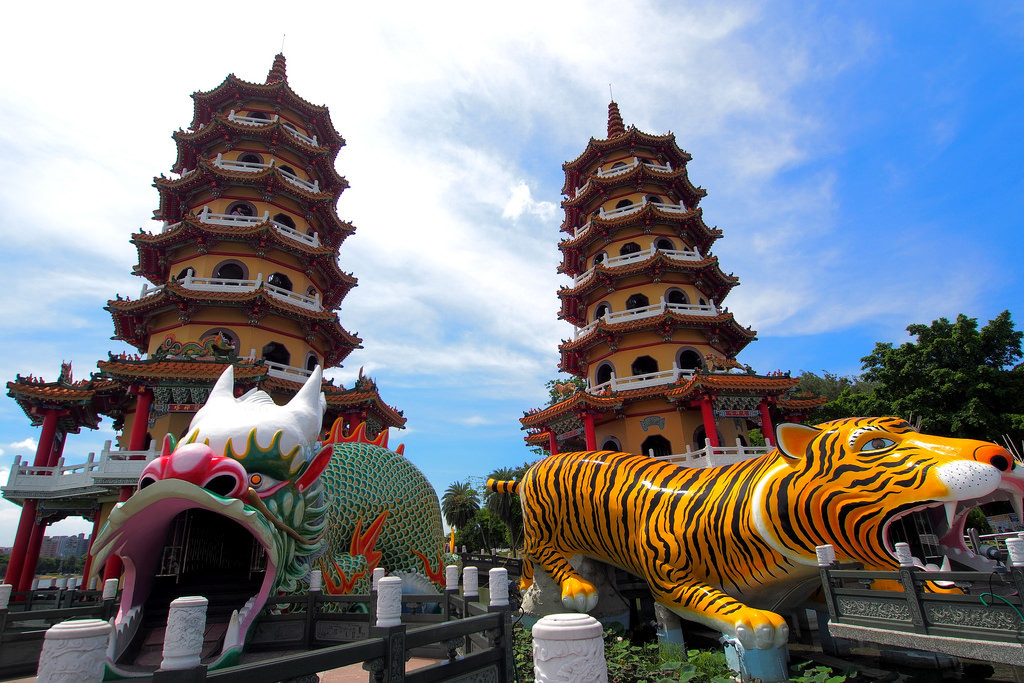 Okay, so I didn't actually go here, but these pagodas are magnificent to look at, and where else can you walk into the mouth of a tiger and a dragon? Make your way along a cool zig-zag bridge and ascend both towers for some photo opportunities. Afterwards, enjoy the scenery of the lake and take a stroll in the park. I'll definitely be coming here the next time I'm in Kaohsiung.
Two days in this city does not do it justice. There is so much to admire about this place: its serene seaside setting, its funky character, the crowds in one place and the absolute calm in another. Above all, it reminded me a lot of home. In my ranking of Taiwanese cities, Kaohsiung may actually be a notch above Taipei.
Maybe.
There's still a lot more exploring to do.