Oh, the night market.
This cultural icon is so embedded in Taiwanese culture that going to Taiwan and not going to a night market would be like going to Germany and not having a beer. If you're someone who likes to eat cheap, delicious food and also play some carnival games to win little trinkets, the night market is heaven in a few compact city blocks.
What is it?
Think about any county fair you've been to, or a carnival, or any food or beer festivals with lots of different vendors. Now imagine that but over the span of several city blocks. The night market is open nearly every night of the year, so there's no excuse for not visiting one. They are so ubiquitous, you may even be walking on the streets at night and stumble into one totally on accident.
There are classic carnival games for the young and old to try, including darts, basketball, ring toss, and BB gun shooting, but everyone knows the number one reason to go to a night market is…
…you guessed it:
FOOD!
So I'm here to introduce five night market foods that you'll be able to find in Taiwanese cities. I want to showcase the diversity and creativity of the vendors, and as a bonus, make your mouth water at the same time.
1. Pan fried buns 生煎包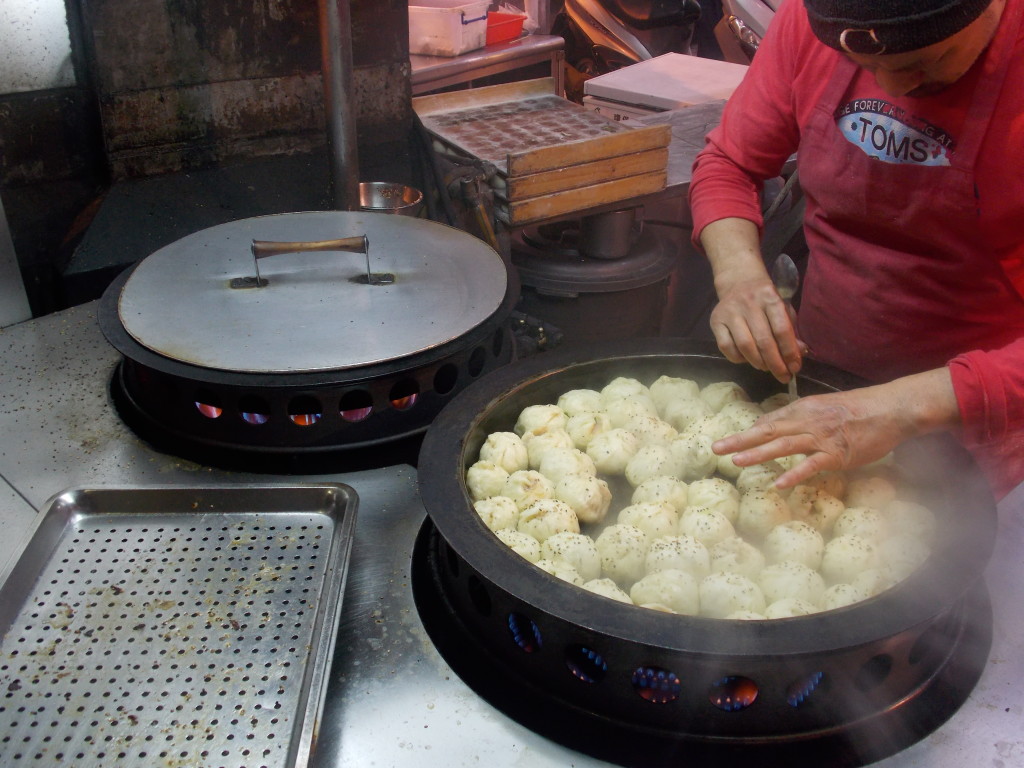 A Shanghainese darling now loved throughout China and found at nearly every night market in Taiwan, these small buns pack a lot of flavour. The cooks make each bun by hand and set them into a big iron pan where they're steamed. Then the bun bottom is shallow fried, resulting in a crispy underside. The filling is usually pork and soup. There's also so much going on here texture-wise that the first bite of this meaty, juicy, crispy, chewy morsel will have you back for seconds in a snap.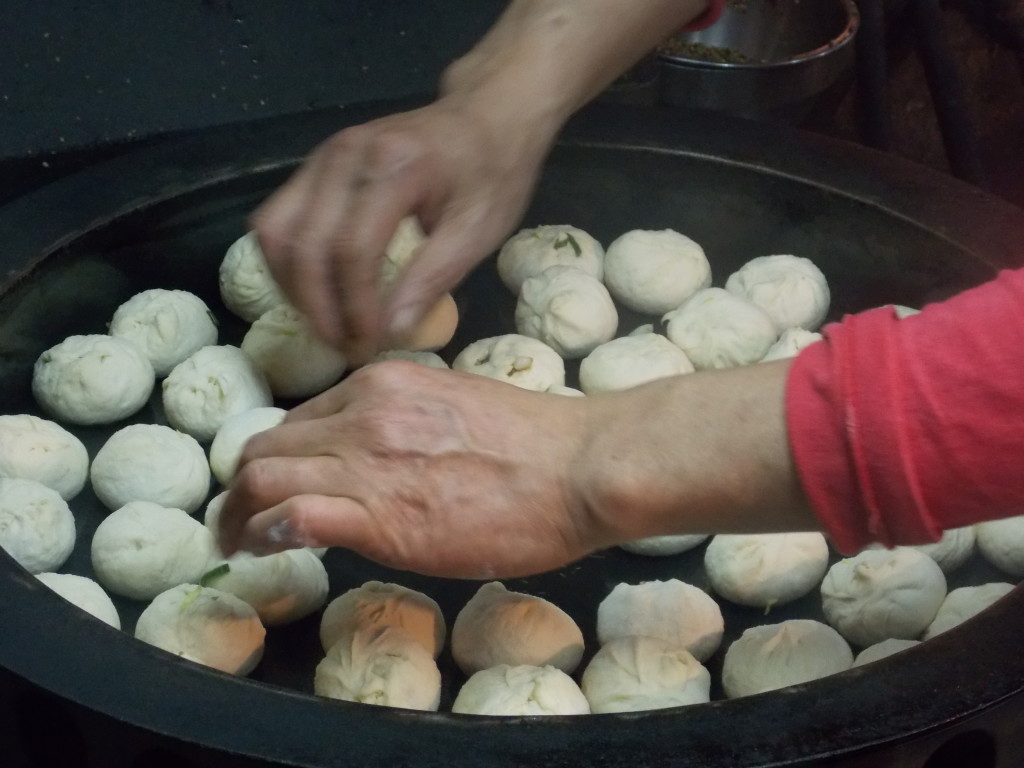 2. Taiwan fried chicken or salty fried chicken 咸酥鸡
Taiwanese people love fried chicken (who doesn't?) and in Taiwan, they've taken it to another level with their own spice mix that easily rivals KFC. A night market must-have, these tiny bite sized pieces of chicken are coated in a heavenly spice mix that includes garlic, soy, and Chinese five-spice mix, which is probably the best spice mix ever invented (sorry Colonel Sanders). Vendors have heaping piles of fried chicken hot and ready to serve. The small pieces are shareable among friends, but are best enjoyed alone with your face stuffed in the bag.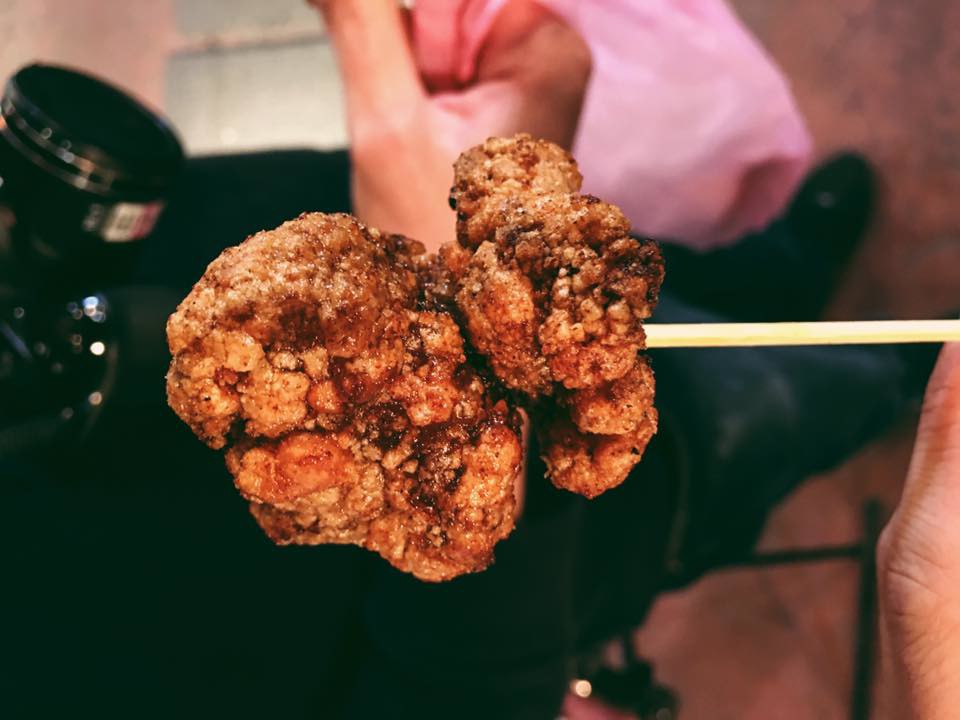 3. Taro milk 芋头牛奶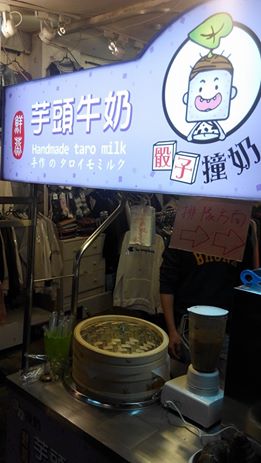 Shamelessly eating all that delicious salty food will leave you thirsty right? Don't sweat it. Night markets are all about the drinks too. Fresh taro milk does the job just fine. The taste is fresher than milk tea taro drinks because the vendors blend up fresh taro and add creamy milk to create an amazing thirst quencher. Best enjoyed cold.

4. Oyster omelette 蚵仔煎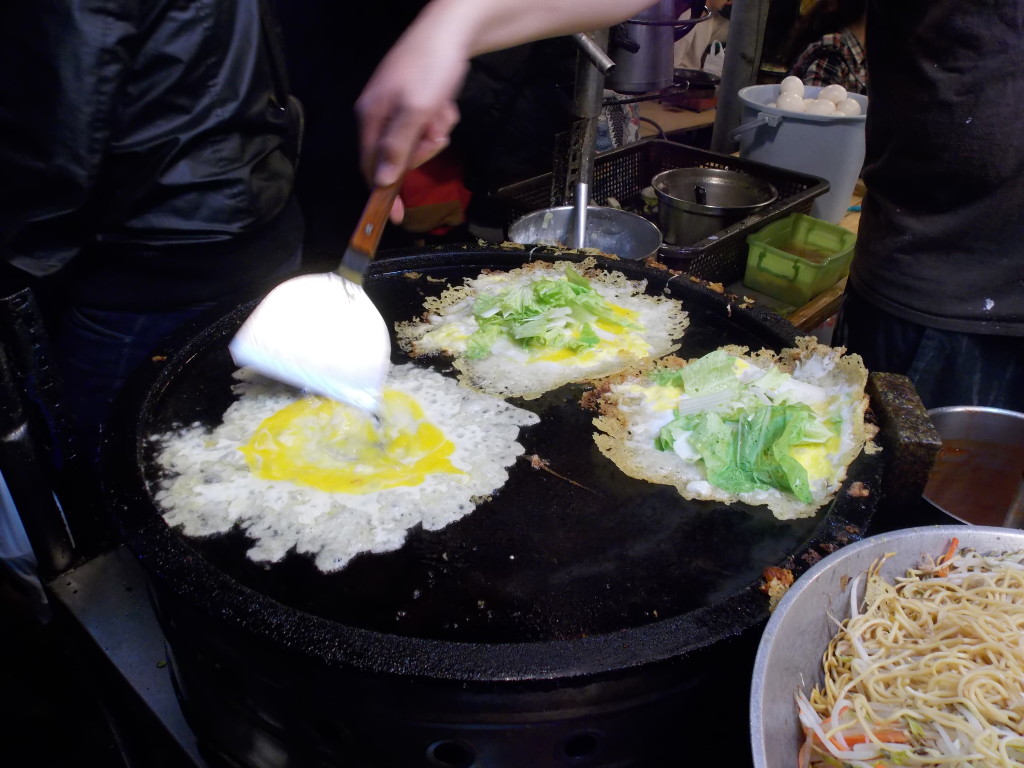 One of the most famous foods from Taiwan, oyster omelettes are a night market staple. The vendors will crack a few eggs onto a huge iron grill and add in a generous helping of oysters and a little bit of starch to bind it all together, then slather it with gravy. The result is an eggy, sticky, seafood-y hot fried mess. The oyster flavour is fairly present, so if you don't like seafood I'd suggest staying away from it, or at least eating around it and letting your more adventurous foodie friend lick that plate clean.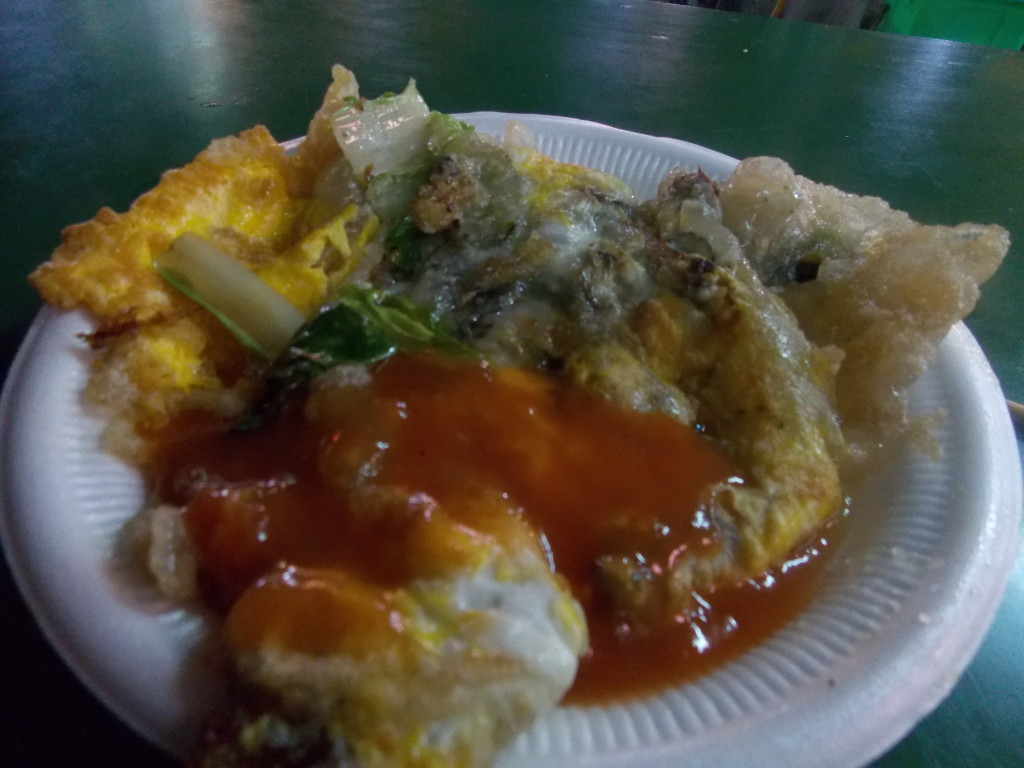 5. Rice stuffed chicken wing 翅包饭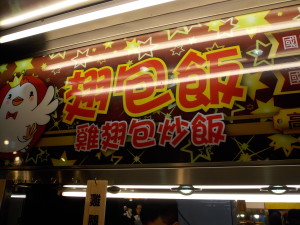 Though not rooted in tradition, I had to include this because of its sheer uniqueness. It's a chicken wing. Stuffed with rice. WHAT?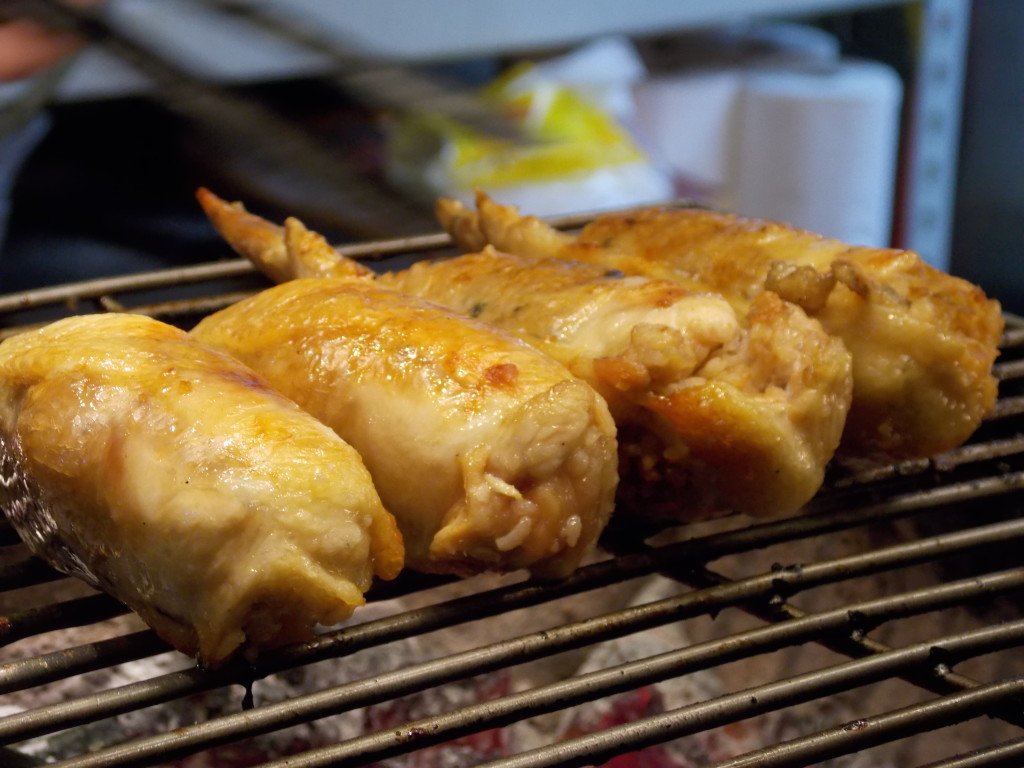 Okay, so there's a little more to it than that. The vendor prepares these wings by first deboning them, then stuffing them with fried rice. The wing is then wrapped up tightly and grilled over charcoal. Every bite is a mouthful of grilled chicken and fried rice, a delightful combo that will tickle your fancy when you think about the fact that you're eating a stuffed chicken wing. It was great!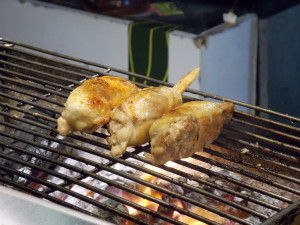 Picking just five foods for this blog post was tough as there are literally hundreds of different foods you can try at night markets all over the island. But these five are fairly common and will be guaranteed to leave you satisfied on your next trip to Taiwan.
Look for a future post where I give you five more night market foods to stuff your face with!
Happy travels!