Shenzhen – the city that I currently live in – has a bit of a reputation across China as a "cultural desert." Now, this isn't to say that Shenzhen is completely cultureless. One can easily seek out cultural oasises if one knows where to look. But because of Shenzhen's short history compared to other Chinese cities (it's only started growing in the last 30 years) and the fact that most people in Shenzhen are not actually from Shenzhen, a solid community spirit or identity has yet to form. Most people know of Shenzhen as a place to do business, so it's not really a place for a romantic getaway or a fun family vacation. But occasionally, the city has some pretty cool stuff happening, and it's always fun to check it out. Be warned though: if it's a big event, expect big crowds. And I mean BIG.
This past weekend there was an event I never thought I would see in Shenzhen: a symphony orchestra show in Shenzhen Bay Park. The Shenzhen Symphony Orchestra (had no idea these guys existed!) was opening for L'Orchestre Symphonique Lyonnais, a symphony orchestra from France. Symphony music in a park? Hell yes. Because nothing makes me feel more cultured than listening to Tchaikovsky while lying on the grass sipping Chinese beer from a can. As an added bonus, it was completely free!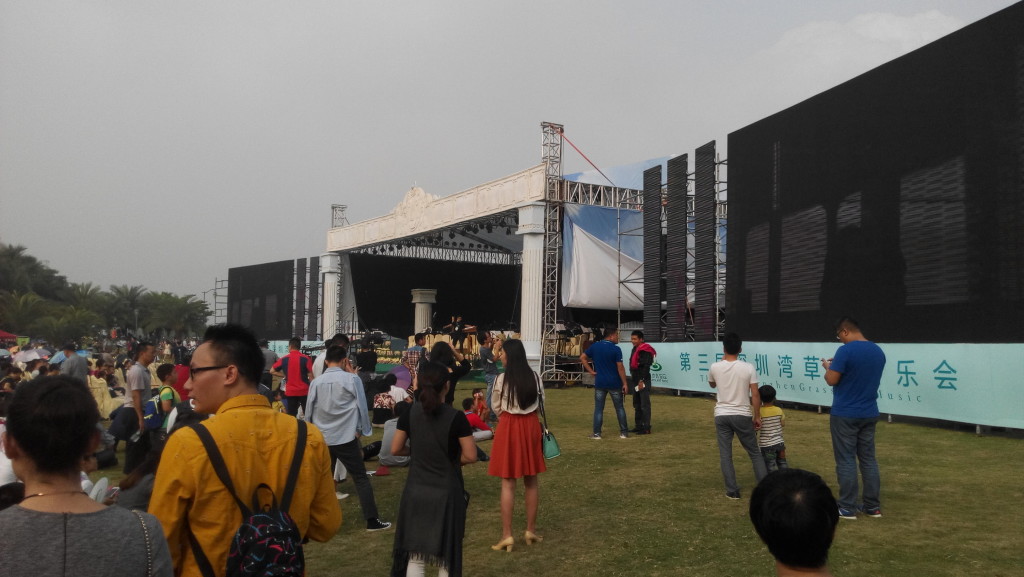 So a few friends and I arrived at the park after being dropped off in the midst of a traffic jam and walked a few kilometres to the stage. The park stretches out for several kilometres along the southern coastal wall of the city. The moment we got there, we feasted our eyes on what we've come to expect but still marvel at every time: a small ocean's worth of people that filled nearly every inch of space in that park. It's the law of the land that when there's an event, it seems like every person in the city shows up for it. As the Chinese saying goes: people mountain, people sea.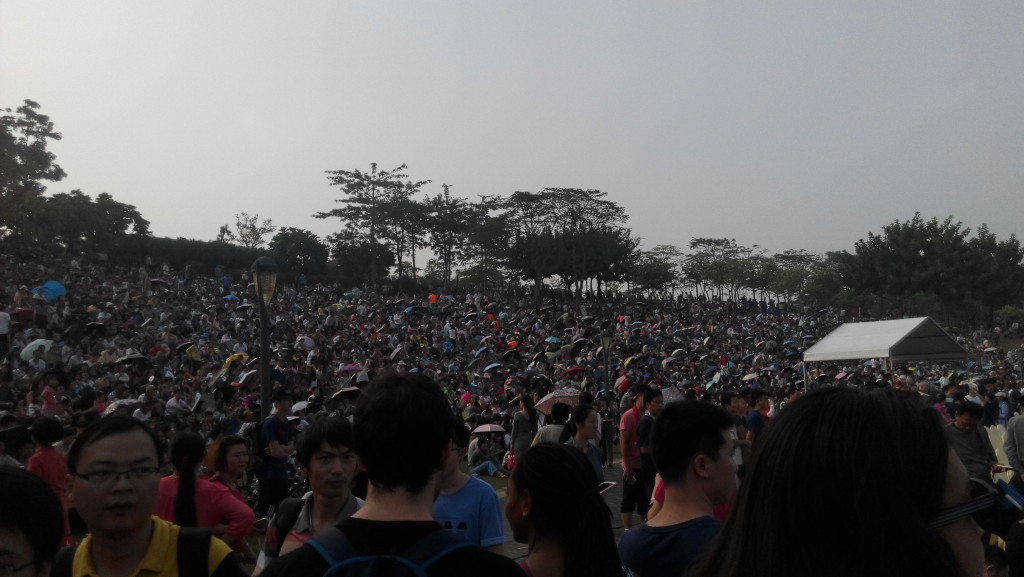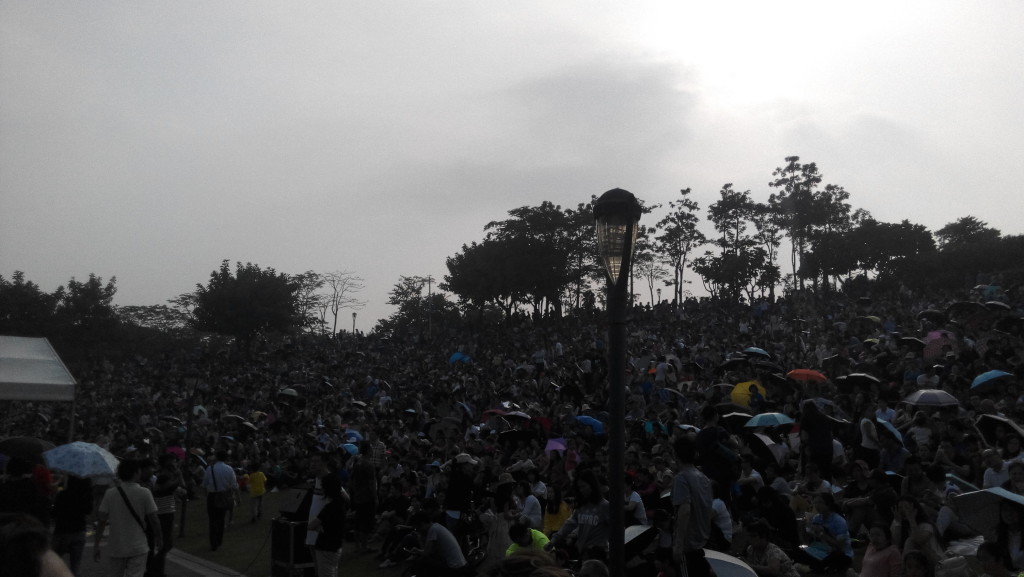 We climbed and waded our way through the crowd and eventually found an empty spot. An empty spot! In a crowd like this? As miraculous as it was, we quickly found out why the spot was barren: a huge tree was blocking our view of the stage. In varying states of exhaustion and indifference, we decided to settle down here as we figured that as long as we could hear the music, all would be well.
Before the show started, I went off with a buddy to grab some refreshments. About an hour later (actually, it was probably more like 25 minutes, but that line was sooooo long) we came back, cracked open beers, water, and ice cream and listened to the smooth, sweet sound of orchestral music.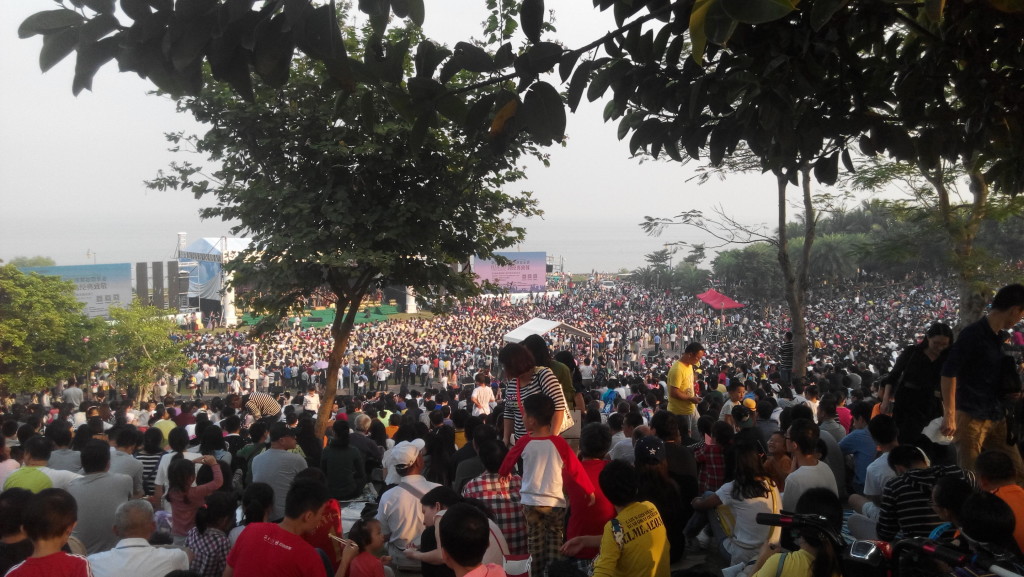 The song selection was eclectic and had us on our toes guessing what would be played next. It varied between classical European composers like Tchaikovsky, Chinese composers, Italian opera, Chinese revolutionary songs and famous movie themes. So one minute they would be playing Dance of the Sugar Plum Fairy and the next minute they would be playing "My Heart Will Go On" from Titanic. They had a big screen television simultaneously playing clips from Titanic, which admittedly got a little awkward for all the families with children when Rose took off her robe so Jack could draw her like one of his French girls.
I waited and waited all afternoon for them to play the Star Wars theme song, or at least the Imperial March, because how awesome would that have been? Alas, they didn't play it (maybe Chinese people don't like Star Wars?) but they did play Skyfall by Adele and closed it out with a James Bond theme song medley which, although not Star Wars, was probably the third best way to go out with a bang. In case you're wondering, second best would have been Indiana Jones.
We closed out our evening by buying bottles of imported beer at the foreign grocery mart and headed to a pricey but damn good Mexican joint for some good ol' Mexican food.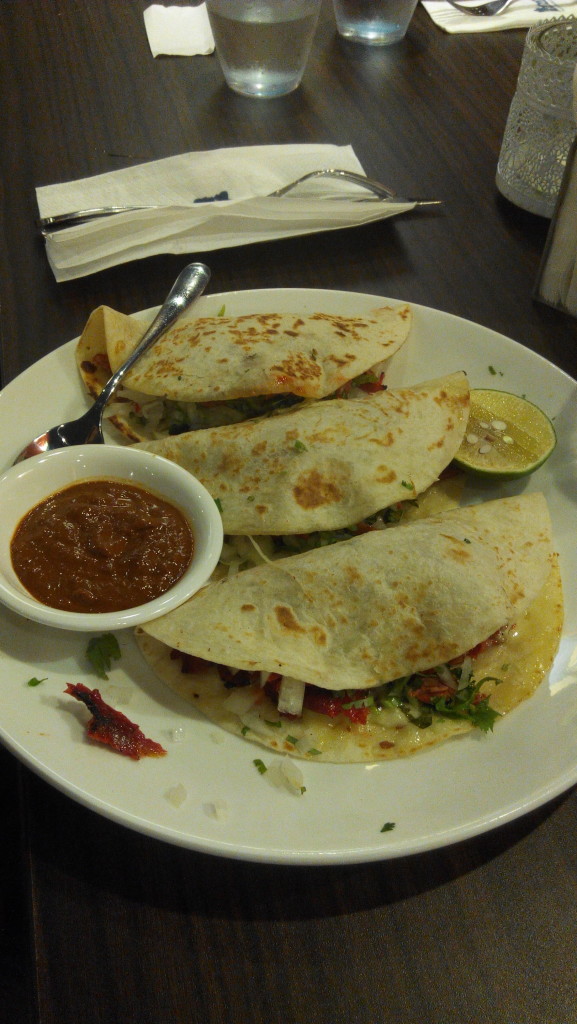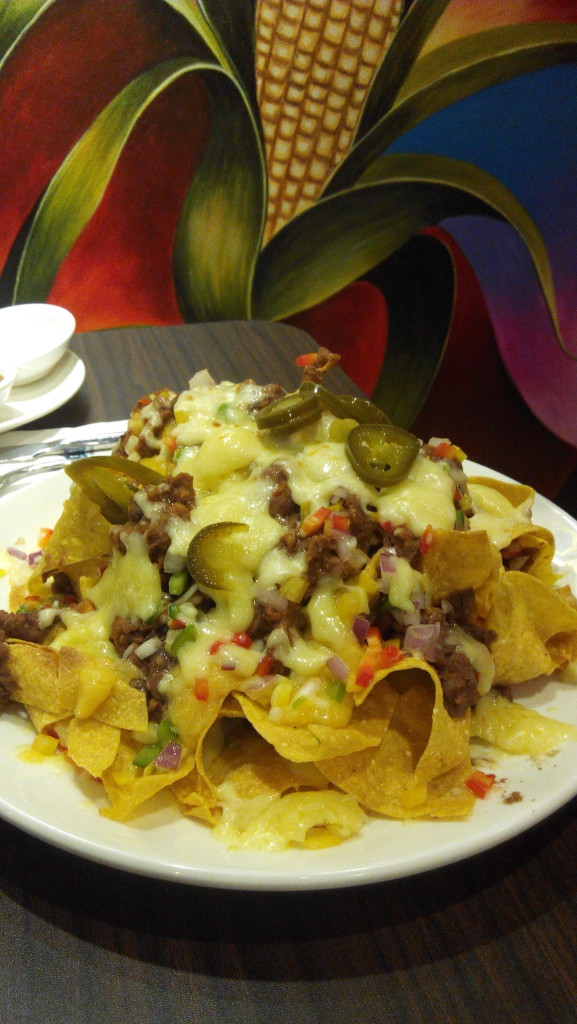 It can be hard to find decent world cuisine restaurants in China sometimes, but when you do, you have no problem remembering where it is and you end up there at least twice a month, even if it's over an hour from where you live. Just goes to show that there's a lot you can do in China, you just have to seek it out.
And the search is well worth it.