Here at The Wealthy Expat, we like to pride ourselves on the pleasures of living frugally.
However, every once in a while we need to let loose and lick the lap of luxury (not so great with metaphors at the moment). Which brings us to our final stop on our tour of Thailand: Karon Beach.
Now, of course I didn't go completely off the rails, living in a penthouse suite in a five-star hotel, ordering steak and lobster served to me by an old English butler, and travelling only by Vespa.
But at times, it certainly did feel like I was overstretching my self-imposed boundaries… and taking pleasure in it.
Here's what I did to savour a taste of the good life and also maintain humility and pride in my efforts to be economical with my finances:
Step 1: Stay in a fancy resort
The most important thing to feel like you're a one-percenter on vacation is to choose a nice resort to chill and relax at for a few days. After all, you'll be spending a good deal of your time there (sleeping, eating… yes, eating! Buffets, my friends!) and believe me, in most developing countries, life feels a lot less luxurious (but perhaps more exciting) outside the resorts.
The resort my travel partner and I picked (Centara Villas Phuket) was perfectly situated on a hill overlooking a beautiful sand beach and boundless blue ocean. The rooms were clean and appropriately fancy, they offered spa services and an outdoor pool you could recline by, and of course, a gorgeous, fully-loaded, free breakfast buffet with all the fixings: cereal, oats, yogurt, fruits, potatoes, and even an omelette and pancake bar with chefs busting out cheesy eggs and crispy waffles made to order. With stunning views of the ocean to boot, meals at their outdoor restaurant lounge were taken to a whole new level of opulence.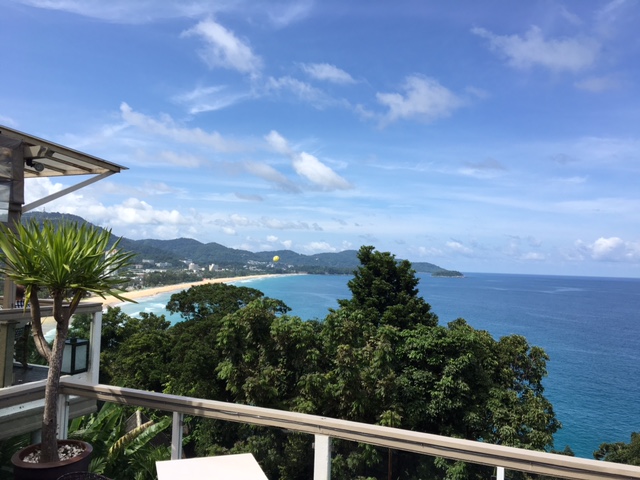 Step 2: Spend quality time on an uncrowded beach
There's nothing that disappoints me more than seeing pictures of a stunning, isolated beach on a brochure and getting there and finding loads of people. Crowded beaches are, in my opinion, not worth going to, so when I eventually found Karon Beach, which is probably one of the best beaches I have ever seen, I was enthralled at the fact that it was relatively unpeopled, and that I could take a wide photo without having to wait for people to get out of the way. Plus, my resort had a little trail that led straight from the resort pool to the beach.
It was like having a beach in your own backyard. What could be posher than that?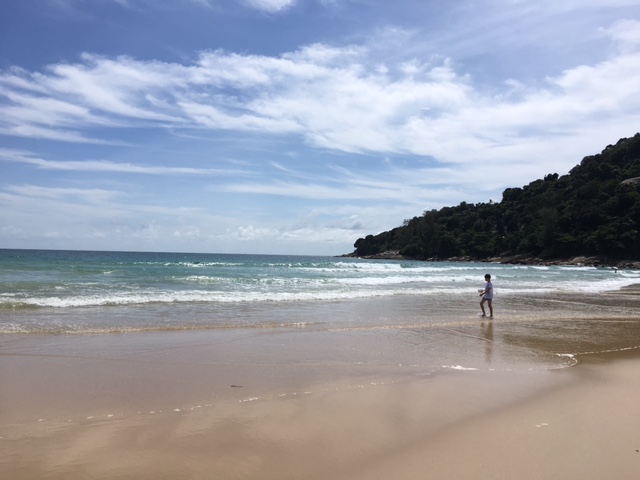 Step 3: See a (ladyboy) show at a cabaret theatre
Cabaret. Nothing screams fancy 1920s upper-class society than a cabaret show, even better if mixed with a hint of burlesque. The Simon Cabaret in Phuket is a popular tourist attraction, mainly because of its professionalism and family-oriented atmosphere (sorry, no ping pong balls here).
The hour long show includes many colourful performances with allusions to pop culture songs and even well-known international songs (the Chinese people in the crowd cheered when a classic Chinese song blared on the speakers). Chances are, you'll find something you'll like. Maybe you'll even be pulled out of the audience to take part in a mildly sensual performance. Don't worry, the theatre is dark enough to hide your face flushes.
Step 4: Eat street food
Come on, you didn't expect me to give up affordable, delicious, filling street food for a cloth napkin style filet mignon dinner did you? I may be living in the lap of luxury but I will never give up what I feel is important to me, and what makes travelling to different countries totally worth it.
The bazaar (in Phuket) had stalls of cooks and chefs hawking all sorts of delightful goodies for cheap. You could find everything you expected and more, from freshly fried crispy spring rolls to Nutella crepes to donuts. Yep, donuts. Can't get those at hoity-toity restaurants.
I highly recommend trying the noodle soups you can find at a few stalls. The flavour of the broth is incredible, and it is relatively cheap and filling. You can also add condiments to your taste, though I personally don't think it needs anything extra. After, head to the indoor market to buy some fruits for dessert.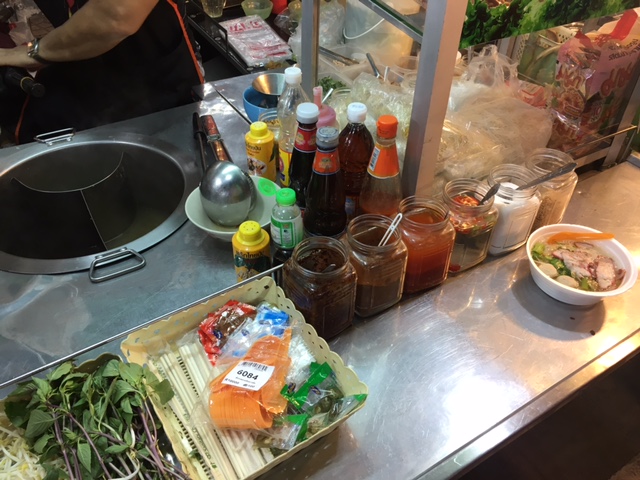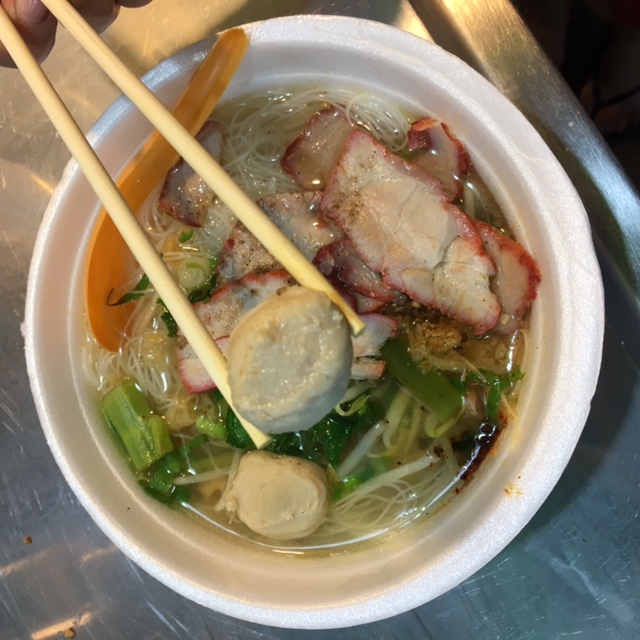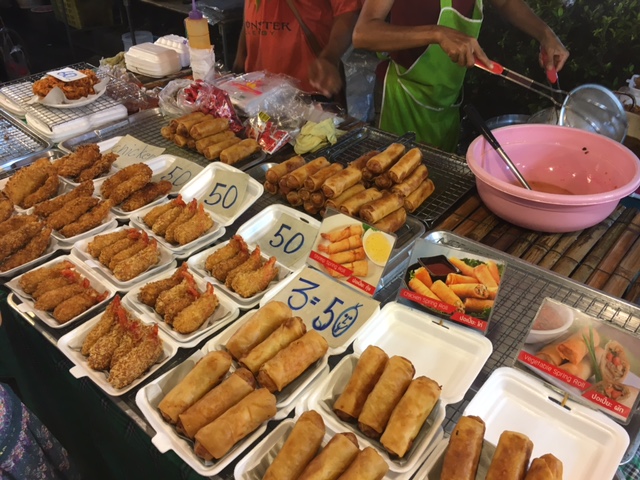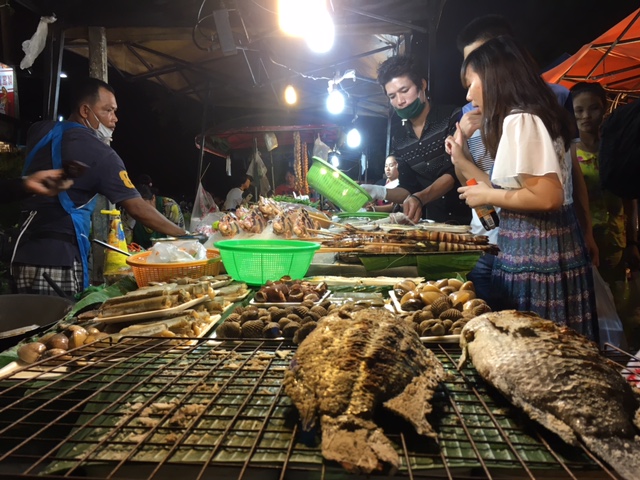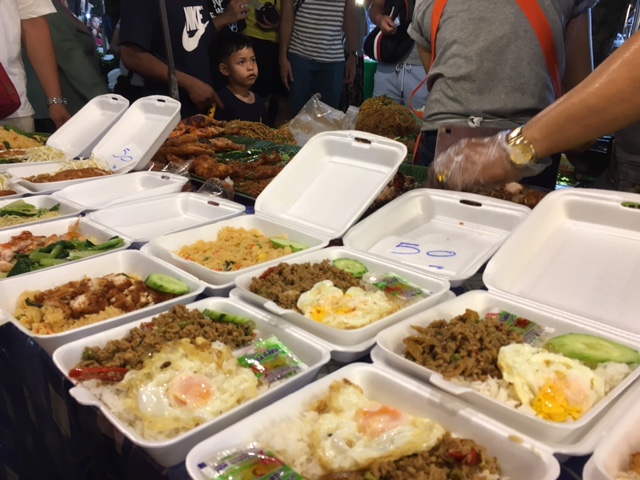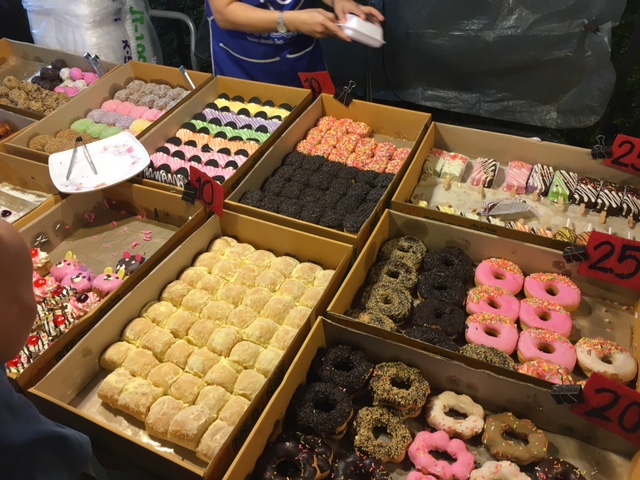 Step 5: Enjoy your surroundings
Living the good life doesn't only mean staying in fancy resorts, eating fancy food, and doing fancy things. During this final leg of my Thailand trip, I really tried to step outside, look at what was around me, and appreciate the fact that the opportunity to experience something like this is rare for the majority of the people in the world, and to live a completely developed world lifestyle when in a developing country can hide all the beauty and greatness around us. A palm tree, a bowl of street-side noodles, or a tuk-tuk: things that we often don't get to see in our own countries, but learning to appreciate them is what makes life good for all of us, no matter where we come from.
So go to Thailand. Go anywhere. And find luxury in the simple things.